6 Criminal Justice Career Fields for Graduates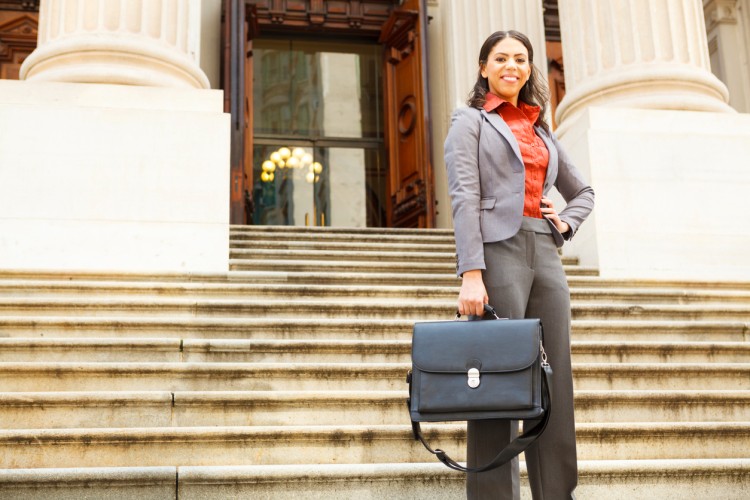 6 Criminal Justice Career Fields for Graduates ¶
Criminal justice is a field in which careers can focus on a broad range of responsibilities, from conducting traffic stops and investigating crime scenes to prosecuting alleged criminals and managing those who are convicted. As a discipline whose careers offer so many opportunities to serve, criminal justice is, to no one's surprise, among the areas of study that the Indeed Career Guide includes in its 2022 list of the most popular undergraduate majors. Criminal justice programs can help prepare students for jobs that call for expertise in topics such as crime, criminal behavior, corrections, ethics and diversity. Anyone interested in pursuing a field with various career paths to choose from may be interested in pursuing a bachelor's degree in criminal justice. A key first step in deciding whether the degree is a good fit is learning about the various criminal justice fields that are open to graduates.
What Are the Typical Criminal Justice Career Fields? ¶
While criminal justice consists of many types of jobs, those roles share an overall goal—protecting public safety by preventing, solving and prosecuting crimes. The criminal justice system includes three main components:
Law enforcement: Career opportunities involve policing to prevent and investigate crimes and arrest those accused of committing them.
Courts: Roles such as attorney and paralegal are integral to determining the guilt or innocence of people and organizations accused of crimes.
Corrections: Jobs in corrections focus on sentencing—and enforcing the sentences—of those found guilty of crimes.
Criminal Justice Fields ¶
To carry out the functions of law enforcement and the courts and the correctional system, various career fields offer job opportunities in criminal justice. Among the criminal justice career fields are:
Law enforcement
Law
Intelligence
Corrections
Security
Forensic science
Criminal Justice Salary ¶
In January 2023, the median annual salary for professionals who hold a bachelor's degree in criminal science was approximately $63,000, according to Payscale. The criminal justice salary range is broad, varying according to factors such as position, experience and location. For example, correctional officers and bailiffs had a median annual salary of $47,920 in May 2021, according to the U.S. Bureau of Labor Statistics (BLS). For individuals who've gone on to earn law degrees and become lawyers, the median annual salary was $127,990. For comparison, the median annual salary for all professions the BLS tracks was $45,760 in May 2021.
1. Careers in Law Enforcement ¶
Law enforcement is one type of career that those with criminal justice degrees can pursue. Professionals in law enforcement careers may work directly with those accused of violating laws, or they may educate people about how to uphold those laws. Though a bachelor's degree isn't always required, many law enforcement professionals—particularly those who work for federal agencies—hold one. Police officers and detectives must also graduate from a police academy.
Law Enforcement Jobs ¶
People who work in law enforcement have the opportunity to make an impact in the community by protecting lives and property and offering emergency assistance to those who need it. Below are some of the key jobs that a career in law enforcement can include.
Police Officer ¶
Police officers are typically uniformed professionals who perform standard law enforcement duties. They perform tasks such as:
Responding to emergency and nonemergency calls
Directing traffic
Investigating criminal activity
Building relationships with community members
Detective ¶
As either uniformed or plainclothes officers, detectives work for law enforcement agencies to gather facts and evidence associated with crimes. They typically begin their careers as police officers. Many detectives specialize in a type of crime, such as narcotics or homicide, working a case until arrest or trial. Their work can include the following:
Interviewing those suspected of involvement in a criminal case
Reviewing case records
Monitoring criminal suspects
Conducting raids and arrests
Private Investigator ¶
Private investigators work directly with individuals who employ them to look into a person's or organization's financial, legal or personal dealings. Typically working for themselves, lawyers or private investigation firms, these professionals perform tasks such as:
Reviewing public records
Conducting surveillance
Questioning people to uncover information
Gathering evidence for court proceedings
Law Enforcement Salary ¶
In 2021, the median annual salary for law enforcement workers was $61,190, according to the BLS. The BLS reports that wages for key law enforcement careers at that time included the following:
Police officer: $64,610
Detective: $83,640
Private investigator: $59,380
2. Careers in the Law Field ¶
Professionals in another criminal justice field, law, have expertise in the law and its application. While some positions in law require advanced degrees, many who intend to pursue this type of career begin by obtaining a bachelor's degree in criminal justice.
Law Jobs ¶
Roles in the field of law can involve responsibilities such as representing parties in a criminal court trial or acting as a go-between between parties in a dispute. Below are some jobs in law.
Lawyer ¶
Lawyers, or attorneys, are law school graduates who advise and represent people, companies and government bodies on legal issues. These professionals advocate for a party in a criminal or civil trial by presenting evidence and arguing on the client's behalf during a legal proceeding. They advise clients about their legal rights and responsibilities. Typical responsibilities for a lawyer include the following:
Communicating with clients, colleagues and other parties involved in a legal case
Explaining laws and findings that apply to clients and their cases
Researching and analyzing legal issues concerning their clients
Offering written and oral arguments in support of clients
Paralegal ¶
Paralegals support lawyers through filing, research and writing. Their work helps attorneys prepare for legal proceedings, such as hearings and trials. Their tasks include the following:
Gathering facts on a case
Preparing evidence for lawyers to present
Organizing and filing documents
Submitting exhibits, briefs and other legal documents to the court
Mediator ¶
Serving as neutral parties who facilitate discussion between two parties in conflict, mediators aim to resolve issues before they require court intervention. They conduct private hearings with the goal of reaching terms that, while not legally binding, are acceptable to both sides. Their tasks include the following:
Explaining the issues in question to both parties
Determining the time and fee requirements and witnesses
Considering the applicable laws and regulations when proposing terms
Preparing the settlement agreements
Law Salary ¶
In 2021, the median annual salary for careers in law was $82,430, according to the BLS. The agency reports the following law salaries for the same time period:
Lawyer: $127,990
Paralegal: $56,230
Mediator: $49,410
3. Careers in Intelligence ¶
Whether working in an intelligence agency or as enlisted or civilian personnel in the military, professionals in intelligence careers help inform government leaders about security threats. Some in this field assist in developing technology to protect against those threats.
While the education required for careers in intelligence varies, a criminal justice-focused degree can put professionals on a path to various roles with federal agencies.'
Intelligence Jobs ¶
Agencies employing intelligence personnel in the U.S. include the following:
FBI
CIA
U.S. Department of Homeland Security (DHS)
Drug Enforcement Administration (DEA)
United States Department of the Army
Below are some types of work that U.S. intelligence professionals perform.
Intelligence Analysis ¶
Professionals who work in intelligence analysis examine data to uncover trends that inform political and military decision-making. They evaluate information from various sources, including those related to specific countries or issues. Among the types of data that those working in intelligence analysis review are:
Economic
Scientific and technical
Geographic
Intelligence Collection ¶
Another type of intelligence career is intelligence collection. Professionals in this role gather the information required to produce intelligence from throughout the world. The work requires the following efforts to gather intelligence:
Persuasion
Negotiation
Interviewing
Education and Training ¶
Individuals who work in intelligence education and training develop and present courses and curricula for the intelligence community. These professionals perform tasks such as:
Leading training sessions
Reviewing course content
Creating an environment conducive to learning
Intelligence Salary ¶
The BLS provides salary information for police and detectives working for the federal government. Payscale reports wage data for military intelligence officers and those working for specific agencies. Some median annual salaries are as follows:
Federal government: $93,970 in May 2021
Military intelligence: About $75,300 in January 2023
CIA employees: About $107,000 in October 2022
DHS employees: About $81,000 in November 2022
FBI employees: About $77,000 in November 2022
4. Careers in Corrections ¶
Corrections is another critical criminal justice field. Roles in this field involve working to rehabilitate inmates and other criminal offenders, ensuring that they can complete their sentences and successfully reintegrate into society. Careers in corrections range from those who oversee people awaiting sentencing to those who develop rehabilitation plans for individuals who've completed their sentences.
While a college degree isn't always a requirement for corrections professionals, many roles do require a bachelor's degree in criminal justice or a related subject. Correctional officers in federal prisons as well as correctional treatment specialists and probation officers, for example, generally hold bachelor's degrees.
Corrections Jobs ¶
Professionals in corrections positions may work with adults or juveniles, offering supervision as well as support and access to services such as job search resources and substance abuse counseling. Below are some of the key careers in corrections.
Correctional Officer ¶
Correctional officers are responsible for overseeing individuals who've been arrested and who are awaiting trial or who've been sentenced to incarceration. To maintain security and prevent disturbances, they handle tasks such as:
Enforcing the rules of correctional facilities
Escorting and transporting those who've been arrested
Supervising inmate activities
Correctional Treatment Specialist ¶
Correctional treatment specialists, also called case managers or correctional counselors, provide guidance to people on probation and parole. They design rehabilitation plans and perform duties such as:
Designing plans for inmates' release from incarceration
Developing education and training programs for parolees and probationers
Creating reports on an inmate's history and risk of committing another crime
Probation Officer ¶
Probation officers supervise people who were sentenced to probation instead of incarceration. Typically working exclusively with adults or juveniles, their responsibilities include the following:
Writing reports that outline the treatment plans for probationers
Visiting probationers to note their progress in rehabilitation
Overseeing drug testing and electronic monitoring of probationers
Corrections Salary ¶
According to the BLS, the median annual salary for correctional officers was $47,920 in May 2021. For probation officers and correctional treatment specialists, the median annual wage was $60,250.
5. Security Careers ¶
Security professionals protect property, people and information by monitoring suspicious activity. Some security careers also include a focus on designing security plans.
For some positions in security, a college degree isn't a requirement but can provide an advantage for job seekers. Secret Service professionals must hold a bachelor's degree; helpful topics of study include criminal procedures and the justice process.
Security Jobs ¶
Working for individuals, companies and government agencies, security professionals monitor physical surroundings and digital systems. Below are some of the jobs in security.
Surveillance Officer ¶
The role of surveillance officer is to watch for activity that could suggest theft and cheating. While casinos are a common employer of surveillance officers, they also work for retailers and other facilities with valuable property or information. The tasks of surveillance officers include the following:
Providing security for property, employees and customers
Watching for suspicious activity
Reporting suspected criminal behavior to the employer
Secret Service Agent ¶
The Secret Service offers jobs that focus on security as well as those that are investigatory in nature. Secret Service agents must pass exams and complete training. Working in the U.S. and abroad, they have duties such as the following:
Providing security for individuals
Developing and implementing security plans
Conducting investigations to protect the nation's financial interests
Security Consultant ¶
Security consultants work to ensure that their physical and digital assets are protected from unauthorized access. They typically work with companies, either individually or as part of a group of organizations the consultant assists. Their responsibilities include the following:
Performing security audits
Reviewing security breaches
Establishing security training programs for employees
Security Salary ¶
As is the case for many other criminal justice fields, salaries for the different careers in security vary broadly according to role, qualifications and experience.
Surveillance officers had a median annual salary of $35,450 in May 2021, according to the BLS.

Secret Service salaries for special agents; technical law enforcement officers; and administrative, professional and technical staff start at $49,508, according to the Secret Service, with the top level of salaries for these professionals starting at $64,009. Special agents may also qualify for additional earnings through law enforcement availability pay (LEAP).

Security consultants who focus on physical, personnel and grounds security had a median annual salary of $107,700 in December 2022, according to Payscale. Those whose work deals with information technology had a median annual salary of about $86,000 in December 2022, Payscale reports.
6. Forensic Science Career Path ¶
Forensic science professionals analyze evidence in criminal investigations. This criminal justice field offers an opportunity to work in frequently changing settings, depending on the case, while helping law enforcement officials and contributing to public safety.
The forensic science career path generally starts with a bachelor's degree; studying subjects such as criminal investigation and science can provide solid preparation for the field. In some roles, professionals may also need an advanced degree in forensic science. Many who work with police departments are officers who've completed police academy training.
Forensic Science Jobs ¶
Jobs in the forensic science field require the examination of evidence such as fingerprints and DNA. To study the evidence's chemical and physical properties, these professionals rely on tools such as:
Sophisticated instruments
Mathematical formulas
Research methods and materials
Microscopic exams
Some forensic science roles specialize in a type of forensic science work, such as that involving biological and chemical analysis or computer-based crimes. Below are some of the forensic science careers.
Forensic Science Technician ¶
Forensic science technicians perform tasks in two locations: crime scenes and laboratories. Also called criminalists or crime scene investigators, they perform duties such as:
Collecting crime scene evidence, such as fingerprints, bodily fluids and weapons
Recording observations about evidence
Analyzing collected evidence
Forensic Computer Examiners ¶
Forensic computer examiners, also called digital forensic analysts, focus on computer-based crime. They collect and review data to find identity theft and fraud, and they may also use the information to help solve crimes in the physical world. Their tasks can include the following:
Checking electronic data storage media
Disassembling and examining computer equipment
Advising law enforcement officials about computer crimes
Forensic Psychologist ¶
The role of forensic psychologist is to understand the behavior of people accused of crimes and devise psychological treatment plans as needed. They often work for psychiatric hospitals, government agencies or correctional facilities, where their duties can include the following:
Counseling accused criminals and crime victims
Providing testimony in court cases
Offering recommendations regarding prison inmates' parole
Forensic Science Salary ¶
The median annual salary for professionals with expertise in forensics was $72,000 in January 2023, according to Payscale. Median forensic science salaries for specific roles include the following:
Forensic science technicians and forensic computer examiners: $61,930 in May 2021 (BLS)
Forensic psychologist: About $80,000 in December 2022 (Payscale)
Prepare for Various Criminal Justice Fields ¶
If you're interested in a career that provides myriad options to help ensure public safety, pursuing a bachelor's degree in criminal justice is a strong, versatile choice. Hilbert College Global's online Bachelor of Science (BS) in Criminal Justice degree program teaches skills in critical thinking, communication and analysis—with a focus on equity and justice—to prepare students for professions in the wide-ranging field of criminal justice.
Explore how Hilbert College Global's online BS in Criminal Science degree program can help you pursue your career goals.
Recommended Readings
Public Speaking Tips, Skills and Exercises
What Can You Do With a Criminal Justice Degree?
Why Earn a Bachelor's Degree in Cybersecurity?
Sources:
Indeed Career Guide, Best Undergraduate Majors to Prepare You for Law School
Indeed Career Guide, 11 Jobs You Can Get With a Bachelor's in Criminal Justice
Indeed Career Guide, 11 Types of Security Jobs
Indeed Career Guide, 16 Careers in the Corrections Industry for You to Consider
Indeed Career Guide, 16 of the Highest-Paying Legal Jobs: Careers for Lawyers
Indeed Career Guide, 20 Careers in Law Enforcement
Indeed Career Guide, 25 Popular Forensic Science Careers to Investigate
Indeed Career Guide, 35 of the Most Popular Majors for Undergraduate Students
Payscale, Average Forensic Psychologist With Forensics Skills Salary
Payscale, Average Military Intelligence Officer Salary
Payscale, Average Salary for Central Intelligence Agency Employees
Payscale, Average Salary for Federal Bureau of Investigation (FBI) Employees
Payscale, Average Salary for U.S. Department of Homeland Security Employees
Payscale, Average Security Consultant, IT Salary
Payscale, Average Security Consultant (Physical/Personnel/Grounds) Salary
Payscale, Salary for Skill: Forensics
United States Secret Service, Benefits
United States Secret Service, Qualifications for Special Agents
United States Secret Service, The Job of a Special Agent
U.S. Bureau of Labor Statistics, Arbitrators, Mediators, and Conciliators
U.S. Bureau of Labor Statistics, Correctional Officers and Bailiffs
U.S. Bureau of Labor Statistics, Forensic Science Technicians
U.S. Bureau of Labor Statistics, Lawyers
U.S. Bureau of Labor Statistics, Paralegals and Legal Assistants
U.S. Bureau of Labor Statistics, Police and Detectives
U.S. Bureau of Labor Statistics, Private Detectives and Investigators
U.S. Bureau of Labor Statistics, Probation Officers and Correctional Treatment Specialists
U.S. Bureau of Labor Statistics, Security Guards and Gambling Surveillance Officers
U.S. Intelligence Community, U.S. Intelligence Community Careers
ZipRecruiter, What Is a Surveillance Officer and How to Become One