What Can You Do With a Criminal Justice Degree?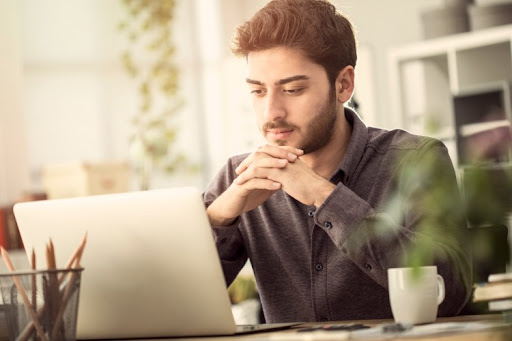 What Can You Do With a Criminal Justice Degree? ¶
Americans consistently rank crime as one of the biggest issues facing the nation. If you're interested in career opportunities preparing you to seek solutions to the critical issue of crime in this country, you can consider earning a bachelor's degree in criminal justice. The degree readies you to qualify for a career dedicated to reducing crime, rehabilitating offenders, supporting victims or protecting communities. What can you do with a criminal justice degree? Far more than you might expect. In addition to law enforcement, opportunities abound for graduates of criminal justice programs.
Typical Criminal Justice Career Fields ¶
In addition to a significant number of private contractors, approximately 3 million Americans work as public employees in the criminal justice system, the Bureau of Justice Statistics estimates. These roles are in fields that include:
Law enforcement
Law
Intelligence
Corrections
Security
Forensic science
Completing an online BS in Criminal Justice program can help you develop the skills necessary to work in these areas. Although you can qualify for certain jobs in the criminal justice field without a bachelor's degree, the pay and advancement opportunities for these roles are usually lower. For example, the National Policing Institute reports that nearly three-quarters of agencies pay police officers more for having a bachelor's degree.
What Jobs Can You Get With a Criminal Justice Degree? ¶
Graduating with a bachelor's degree in criminal justice can open a variety of doors. It may help you qualify for positions with government agencies, schools or court systems.
Correctional Treatment Specialist ¶
As of December 2020, about 3,890,400 adults in the United States were on probation or parole, according to a 2020 Bureau of Justice Statistics report. A correctional treatment specialist or probation officer works to help rehabilitate these individuals. They may evaluate the progress of parolees or probationers, provide them with job training, conduct drug tests, and complete paperwork and case files. The U.S. Bureau of Labor Statistics (BLS) reports that the median annual salary for a correctional treatment specialist was $60,250 as of 2021.
Forensic Science Technician ¶
During criminal investigations, forensic science technicians are responsible for collecting, analyzing and documenting evidence. This includes taking photographs, making sketches, and collecting fingerprints, bodily fluids, weapons and other physical evidence. As of May 2021, the median annual salary for forensic science technicians was $66,850, according to the BLS.
Forensic Psychologist ¶
A forensic psychologist attempts to understand human behavior, particularly actions that violate criminal or civil laws. They may counsel victims of crimes, as well as alleged or convicted criminals, and they often offer professional testimony during court cases. As of August 2022, forensic psychologists earned a median annual salary of $72,800, according to Payscale.
FBI Agent ¶
FBI agents are law enforcement officers employed by the Federal Bureau of Investigation. Like town or city police officers, FBI agents conduct surveillance, monitor suspects, collect evidence and make arrests. The FBI has jurisdiction throughout the United States, which means an FBI agent might investigate crimes around the country. Data from the BLS shows that the median annual salary for police and detectives working for the federal government was $93,970 as of May 2021.
Lawyer ¶
Part of becoming a licensed attorney entails completing an advanced degree and passing an exam. However, criminal justice is a common bachelor's degree that students complete in preparation for law school. Lawyers advise and represent their clients, conduct research, write legal documents, and appear in court. Lawyers earned a median annual salary of $148,000 as of May 2021, according to the BLS.
Criminal Justice Degree Skills ¶
Because criminal justice degree programs can open up so many possible career paths, they provide an excellent balance of technical and soft skills. These abilities prepare students to pursue their chosen professions after graduation.
Research ¶
The ability to conduct thorough and accurate research is vital to many careers in the criminal justice field. When completing your degree, you'll learn how to find, assess, analyze and use different types of sources. These may include personal interviews, legal documents and statistics.
Interviewing and Interrogation ¶
Many professionals in criminal justice, including reporters, law enforcement officers and psychologists, rely on their ability to conduct effective interviews. During a criminal justice program, you may learn how to question witnesses, suspects and victims in a way that is most likely to elicit honest and useful information.
Communication ¶
Written and oral communication skills are essential for people who work in criminal justice roles. Degree programs in this field often focus on developing skills in writing reports or legal documents, thinking critically, actively listening to others, and articulating ideas in a clear and understandable way.
Leadership ¶
Criminal justice professionals are frequently leaders in their communities who offer guidance, protection and support to the people around them. If you enroll in a criminal justice degree program, you'll most likely learn about the qualities of a good leader, including how to empathize with others and act with integrity.
Explore What You Can Do With a Criminal Justice Degree ¶
A bachelor's degree in criminal justice can help you establish a foundation of knowledge that allows you not only to make vital contributions to your community but also to gain the interest of employers. The online Bachelor of Science in Criminal Justice program at Hilbert College Global offers people who want to play a part in the justice system an opportunity to build the skills that are necessary to advance in the field.
Take the first step on your journey toward a criminal justice career by learning more about how to earn your bachelor's degree in criminal justice.
Sources:
Bureau of Justice Statistics, Frequently Asked Questions
National Policing Institute, "Policing Around the Nation: Education, Philosophy, and Practice"
Payscale, Forensic Psychologist Salary U.S. Bureau of Labor Statistics, Forensic Science Technicians
U.S. Bureau of Labor Statistics, Lawyers U.S. Bureau of Labor Statistics, Police and Detectives
U.S. Bureau of Labor Statistics, Probation Officers and Correctional Treatment Specialists
U.S. Department of Justice, "Probation and Parole in the United States, 2020"