What Is Liberal Studies?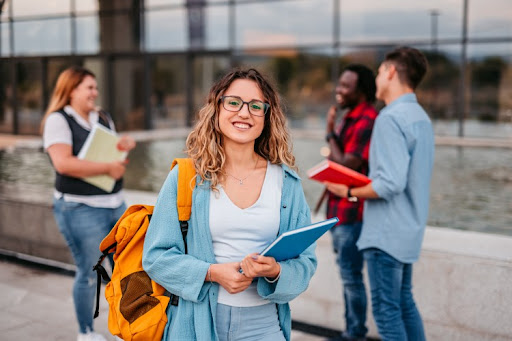 What Is Liberal Studies? ¶
Students with a passion for learning, justice and human rights may want to consider pursuing a liberal studies degree. Liberal studies programs are especially suited to students who have broad interests that encompass many different subjects or who want to contribute to their communities and society at large.
But what is a liberal studies degree, exactly, and what opportunities does it present? The answers to these questions can help students determine whether a liberal studies program might be a good fit for their future goals.
Defining Liberal Studies ¶
Liberal studies is a multidisciplinary major, meaning that it involves studying many different subjects. Students generally complete fundamental courses and then build on them with electives of their choosing, which allows them to tailor the degree to their personal interests.
What Is a Liberal Studies Degree? Curriculum and Goals ¶
The goal of a liberal studies degree is to build foundational skills and knowledge that graduates can then apply to different career paths. These programs typically involve core courses in:
Humanities, such as writing, music, art and foreign languages
Social sciences, including psychology, sociology and geography
Natural sciences, including biology, chemistry and physical science
Mathematics, such as algebra and trigonometry
While some courses, such as writing and public speaking, may be universally required for all students in a liberal studies program, others are based on the student's preferences and career goals.
Liberal studies programs often require that students complete core courses in areas, such as:
Professional and technical writing
The art of persuasion
World history
Geography
Students must also complete a number of electives, choosing from courses in subjects such as art, foreign languages and history. A student who hopes to pursue a career as a counselor, for example, may opt to focus on psychology courses, while a student interested in government may choose political science courses.
Benefits of Earning a Liberal Studies Degree ¶
Earning a bachelor's degree in liberal studies has many advantages in addition to being both personally and professionally rewarding.
An Interdisciplinary Education ¶
By nature, a liberal studies program focuses on many different subjects. This provides a great opportunity to explore different interests, skills and passions, which can help students make a sound career decision later in life. It's also an excellent means of personal development, as students can gain a deeper understanding of other cultures and pressing world issues.
Options and Adaptability ¶
After taking courses in such a wide range of subjects, students may qualify for many different kinds of positions in government agencies, nonprofits and private businesses. In addition to having an array of options, a liberal studies degree can also help make students more adaptable to changing circumstances.
For example, a liberal studies graduate who decides that their chosen career isn't a good fit has a broad skill set that equips them to initiate a career shift more easily than a professional with a specialized degree. Likewise, if the economy shifts and a job is unexpectedly eliminated, a graduate of a liberal studies program may have the necessary background to quickly transition into a new position.
Desirable Skills ¶
When exploring what liberal studies is, students should consider the skills that a liberal studies degree can offer, all extremely desirable to today's employers:
Critical thinking: analyzing issues in a way that explores multiple perspectives
Communication: building solid writing and speaking skills
Problem-solving: breaking down problems and finding creative solutions
A liberal studies degree program helps students to hone each of these skills, which are all essential to success in the modern workplace. A 2020 study by the National Association of Colleges and Employers (NACE) found that more than 98% of employers rate critical thinking as a highly important skill in a job candidate. Results from a 2020 study by the American Academy of Arts and Sciences show the same pattern, with large percentages of employers ranking skills like communication and critical thinking as "very important."
Careers for Liberal Studies Majors ¶
Choosing a career is a monumental and challenging decision, and for some students, the answer is not initially clear. This creates a unique problem when applying to colleges and choosing a major.
A liberal studies degree can be an excellent fit for students who aren't yet sure what career is right for them. Whereas some degree programs prepare students for a very specific profession, students who graduate with a bachelor's degree in liberal studies work in a wide range of fields. Many liberal studies bachelor's degree holders go on to hold positions in:
Management
Sales
Business and financial operations
Administrative support
Education
Community and social services
Some of these positions pay higher-than-average salaries. For example, according to the U.S. Bureau of Labor Statistics, human resources managers made a median annual salary of $126,230 in 2021.
In addition, a bachelor's in liberal studies is an excellent foundation for students who want to continue their education by pursuing an advanced degree. Many graduates enroll in master's or doctoral programs, and liberal studies degrees are a popular choice for students who plan to attend law school.
Explore Opportunities With a Liberal Studies Degree ¶
The diversity and range of the subjects that you study when pursuing a liberal studies degree can help you prepare for many different career opportunities. Hilbert College Global's online Bachelor of Science in Liberal Studies provides students with the chance to stretch their boundaries and delve into their interests. Discover your passions and learn more about how to earn your BS in Liberal Studies.
Sources:
American Academy of Arts & Sciences, "Employer Assessment of Importance of Humanities Skills and Recent College Graduates' Preparation"
National Association of Colleges and Employers, "Competencies: Employers Weigh Importance Versus New Grad Proficiency"
National Association of Colleges and Employers, "Salary Survey"
The New York Times, "In the Salary Race, Engineers Sprint but English Majors Endure"