What's the Difference Between a BA and BS in Psychology?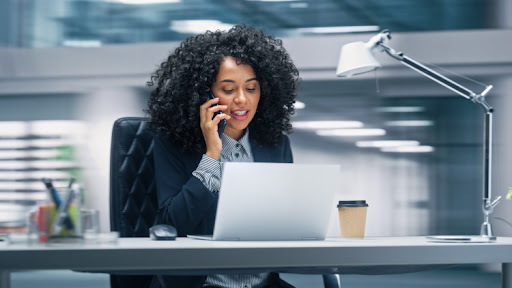 What's the Difference Between a BA and BS in Psychology? ¶
Psychology is the study of the way the mind works and how it impacts behavior, including phenomena such as feelings and thoughts. Depending on their interests and career goals, students drawn to the field should consider which educational path they want to pursue: a Bachelor of Arts (BA) in Psychology or a Bachelor of Science (BS) in Psychology. The psychology BA vs. BS distinction can be difficult to pinpoint without a deeper look into what each offers.
Psychology BA vs. BS Program Curriculum ¶
The main difference between a BS vs. BA in psychology curriculum is the type of courses that students take. A BA program typically requires a larger number of liberal arts classes, and a BS program typically requires more science and math courses.
What Is the Main Difference Between a BA and BS in Psychology? ¶
A BA and BS have similarities. Students will spend time learning about human development, psychology, social psychology and multicultural disciplines in psychology. Students typically spend more time in a science-focused course lineup that includes research methods and computer science in a BS program. In a BA program, the focus is working with people in social services and humanities.
What Will I Learn in a BA Psychology Program vs. a BS in Psychology Program? ¶
A BA is likely to focus on psychology and ethics, social psychology, and behavioral psychology. Other courses may include social sciences and humanities. Students may spend a significant amount of time on sociology and comparative literature. They may even take a foreign language.
Courses may include the following:
Advanced writing
Biopsychology
Psychological tests and measurement
History of psychology
By contrast, a BS will likely focus on math and science skill development courses. Students may take research and biology courses. They may also spend time in statistics and quantitative research courses.
Courses may include the following:
Cognitive psychology
Clinical psychology
Statistical analysis
Neuroscience
Psychology BA vs. BS Careers ¶
Another way to consider the differences between a BA and BS is in the careers that students may have after their education. Take a look at a few differences here.
What Can You Do With a BA in Psychology ¶
A BA provides students with a wide range of opportunities, including working in social service, human resources (HR), and marketing. Some people work as counselors while others work as technicians. Consider some jobs that BA graduates may qualify for.
Human Resources Manager ¶
HR managers oversee staff, including recruiting, interviewing, hiring, and training employees; managing benefits and pay packages; promoting employee development and advancement; and responding to employee concerns. HR managers earned a median annual salary of $126,230 in 2021, according to the U.S. Bureau of Labor Statistics (BLS). Employment in this field is expected to grow by 7% between 2021 and 2031.
Probation Officer ¶
Probation officers oversee the rehabilitation of criminal justice offenders, including providing aid while they're on probation or parole. The work often includes interviewing clients, evaluating their best route to rehabilitation, and helping them find jobs or other resources. Probation officers earned a median annual salary of $60,250 in 2021, according to the BLS.
Substance Abuse Counselor ¶
Substance abuse counselors provide treatment to patients working to overcome addiction and other issues with alcohol and drugs. They work in settings such as detox centers, employee assistance programs, clinics, probation or parole agencies, and juvenile detention facilities. Substance abuse, behavioral disorder, and mental health counselors earned a median annual salary of $48,520 in 2021, according to the BLS. Job growth in the field is expected to be 22% between 2021 and 2031.
What Can You Do With a BS in Psychology? ¶
A career with a BS in psychology typically revolves around science, math, and analysis. This could include working in a lab, conducting research in a firm, or working directly with individuals through social service programs. Here are some career options.
Research Assistant ¶
Social science research assistants typically work in labs or social science research facilities. Their goal is to aid in the analysis and quality control of research projects. They may design and create programs related to statistical analysis and prepare reports. They may also perform research and collect data. Research assistants earned a median annual salary of $49,720 in 2021, according to the BLS. Positions in the field are projected to increase by between 5% and 10% between 2020 and 2030.
Social Service Manager ¶
Social and community service managers supervise programs and organizations that support the public. This position may include identifying necessary programs and services needed within a community. They may analyze program data to measure program performance and suggest improvements. Those in the position earned a median annual pay of $74,000 in 2021, according to the BLS. Positions in the field are expected to grow by 12% between 2021 and 2031.
Market Research Analyst ¶
Market research analysts examine how products or services may sell in the future. Those who work in this field gather and analyze data, and then help in the decision-making of product development, sales, or marketing. They may also evaluate data collection methods, such as surveys. The median annual pay for the position was $63,920 in 2021, according to the BLS. Positions for market research analysts are predicted to increase by 19% between 2021 and 2031.
Learn More About Pursuing a Degree in Psychology ¶
Hilbert College Global's holistic education emphasizes social justice, service, and respect. Students learn from industry-experienced faculty members committed to supporting students' needs. Flexible scheduling, affordable tuition, and a comprehensive online learning platform combine to help students balance their personal, work, and educational lives.
Define your future by taking the first step today. Find out how an online BA in Psychology from Hilbert College Global can be the first step toward a rewarding new career.
Sources:
American Psychological Association, Science of Psychology
ONET OnLine, Social Science Research Assistants
U.S. Bureau of Labor Statistics, Employment Projections
U.S. Bureau of Labor Statistics, Human Resources Managers
U.S. Bureau of Labor Statistics, Market Research Analysts U.S. Bureau of Labor Statistics, Social Science Research Assistants
U.S. Bureau of Labor Statistics, Probation Officers and Correctional Treatment Specialists
U.S. Bureau of Labor Statistics, Social Service Managers
U.S. Bureau of Labor Statistics, Substance Abuse, Behavioral Disorder, and Mental Health Counselors