How to Become a Secret Service Agent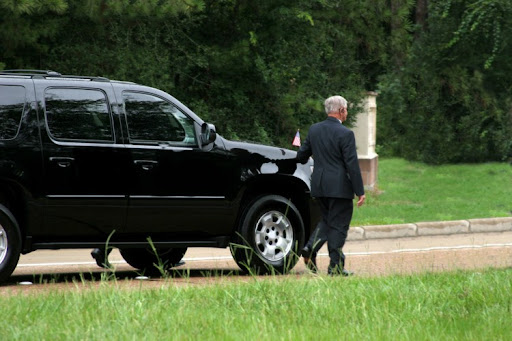 How to Become a Secret Service Agent ¶
Secret Service agents serve a prominent and significant role within the law enforcement community. Launched in 1865, the United States Secret Service (USSS) is one of the country's oldest federal investigative agencies. In its humble beginnings, the agency was established to stop counterfeiters but has since grown to combat many other threats, along with providing essential services. The Secret Service carefully selects its applicants during the hiring process due to the sensitive nature of the work and the high level of responsibility. Individuals interested in learning how to become a Secret Service agent should understand the work they do and then take several vital steps to qualify, which include completing the right education and training.
What Does a Secret Service Agent Do? ¶
Since its 19th-century beginnings, the Secret Service and its responsibilities have expanded. Today, the agency is divided into four classes: special agents; Uniformed Division officers; administrative, professional and technical (APT) staff; and technical law enforcement. Each is responsible for a unique set of important tasks.
Special Agents ¶
Protect top U.S. elected leaders
Safeguard foreign heads of state
Conduct cyber investigations
Investigate and prevent financial crimes
Uniformed Division Officers ¶
Provide security for national special events
Provide physical security for the White House complex
Provide physical security for the vice president's residence
Provide protection to the foreign diplomatic community in Washington, D.C.
Administrative, Professional and Technical (APT) Staff ¶
APT staff fill important roles in management and administration or have knowledge in a specialized field of science or learning. Some positions include:
Human resources specialist
Public affairs specialist
Fingerprint specialist
Attorney-advisor
Document analyst
Chemist
IT specialist
Technical Law Enforcement ¶
Technical law enforcement professionals perform both protective and technical duties in specialized areas.
Investigative Protection Officers (IPO) ¶
Secure protected sites
Provide evasive driving
Perform physical surveillance and monitoring
Protective Armored Specialists (PAS) ¶
Oversee vehicle fleet management and logistics
Provide vehicle armor
Technical Security Investigators (TSI) ¶
Conduct technical surveillance
Oversee explosive ordnance disposal
Conduct chemical and biological countermeasures
The Secret Service remains true to its roots by continuing to combat threats as it safeguards the U.S. financial infrastructure and payment systems using cutting-edge investigative technologies. Some agents conduct undercover work, while others work to mitigate threats on American and foreign soil to U.S. leaders. Individuals who want to learn how to become a Secret Service agent will find it's important to get a strong grasp of the varied roles the agency fulfills in federal law enforcement.
Steps to Become a Secret Service Agent ¶
Understanding how to become a Secret Service agent involves not just learning what the agency does and what the job entails but also following prescribed steps. The federal government is particular about who it selects to hire, and applicants need to obtain security clearance. To qualify, prospective candidates will need to meet basic requirements, such as being a U.S. citizen between the ages of 21 and 37, possessing a valid driver's license, passing vision and hearing exams, passing a physical fitness test, having no visible body markings such as tattoos and brands, and being able to carry and use a firearm. For those who meet the basic criteria, becoming a secret service agent entails taking the following steps.
Earn a Degree ¶
To apply for the Secret Service, candidates must have either a bachelor's degree or three years of law enforcement experience, and different grade levels may have their own requirements. A Bachelor of Science in Criminal Justice offers a strong foundation in the necessary skills to pursue a career in law enforcement, such as:
Criminal procedures and the justice process
Fundamentals of criminal law
Public policies relevant to the field
Assessing threats
Ethics
Pursuing an education in this field can give applicants an edge in the hiring process, especially with a strong GPA.
Develop Key Skills ¶
The Secret Service expects its agents to possess a number of soft and hard skills. For example, a candidate's skill set must include:
Keen observation skills
Strong investigative skills
Physical endurance (including the ability to pass a fitness test)
Robust communication skills
Strong research skills
Smart decision-making skills
Agents are expected to be committed to continuously advancing their skills, both in and out of the field. The field requires ongoing training in various areas, especially as security threats and technology's role in crime evolve.
Gain Work Experience ¶
Candidates who do not have a bachelor's degree must have at least three years of law enforcement experience to apply
Pass Entrance Examinations ¶
Candidates must also pass the Applicant Physical Abilities Test (APAT), which measures general physical fitness, and either the Uniformed Division Entrance Exam or the Special Agent Entrance Exam
Complete Training ¶
After a candidate is accepted, they'll be required to complete a multiweek training course, which ranges roughly from 10 to 29 weeks, depending upon their work assignment. Once new recruits complete basic training, they'll move on to higher-level training coursework.
Secret Service Salaries ¶
Annual salaries for Secret Service agents depend upon location and job description. Uniformed officers begin at the LE-01 level, with a starting salary of $64,610, according to the USSS. Special agents, technical law enforcement officers, and APT staff usually begin at the GL-07 level, with a starting salary of $49,508, which requires one of the following: a bachelor's degree with "superior academic achievement," one year of graduate-level education or one year of specialized experience. They may be eligible to begin at the GL-09 level, with a starting salary of $55,214, if they have a master's degree or equivalent or one year of experience equivalent to the GL-07 level. To qualify for the GS-11 level, with a starting salary of $64,009, they must have a PhD or equivalent degree—or at least one year of experience equivalent to the GL-09 level. Special agents may also qualify for law enforcement availability pay (LEAP), which can be up to an additional 25% of their annual base salary. Other benefits include low-cost federal health plans, comprehensive retirement benefits, paid parental leave, and between 13 and 26 days of annual paid leave, depending on length of employment.
Discover How a Bachelor's Degree in Criminal Justice Can Jump-Start Your Federal Career ¶
Secret Service agents provide a vital service to U.S. security with the critical missions and tasks they perform on a daily basis. Earning a bachelor's degree in criminal justice can help provide you with the solid foundation you'll need to pursue this exciting career path.
Hilbert College Global's online Bachelor of Science in Criminal Justice program helps prepare students to meet the challenges of working for this crucial federal government agency. Contact Hilbert today to learn more about how to earn your BS in Criminal Justice and open up the potential for a rewarding career.
Sources:
Indeed.com, "How to Become a Secret Service Agent"
U.S. Secret Service, About/History
U.S. Secret Service, Administrative, Professional and Technical Qualifications
U.S. Secret Service, Background Investigation
U.S. Secret Service, Become a Secret Service Special Agent
U.S. Secret Service, Become a Uniformed Division Officer
U.S. Secret Service, Fitness Standards
U.S. Secret Service, The Job of a Special Agent
U.S. Secret Service, Qualifications for Special Agents
U.S. Secret Service, Technical Law Enforcement Qualifications
U.S. Secret Service, Uniformed Division Officer Study Guide and Fitness Standards
U.S. Secret Service, Uniformed Division Officer Qualifications