Humanities vs. Liberal Arts: How Are They Different?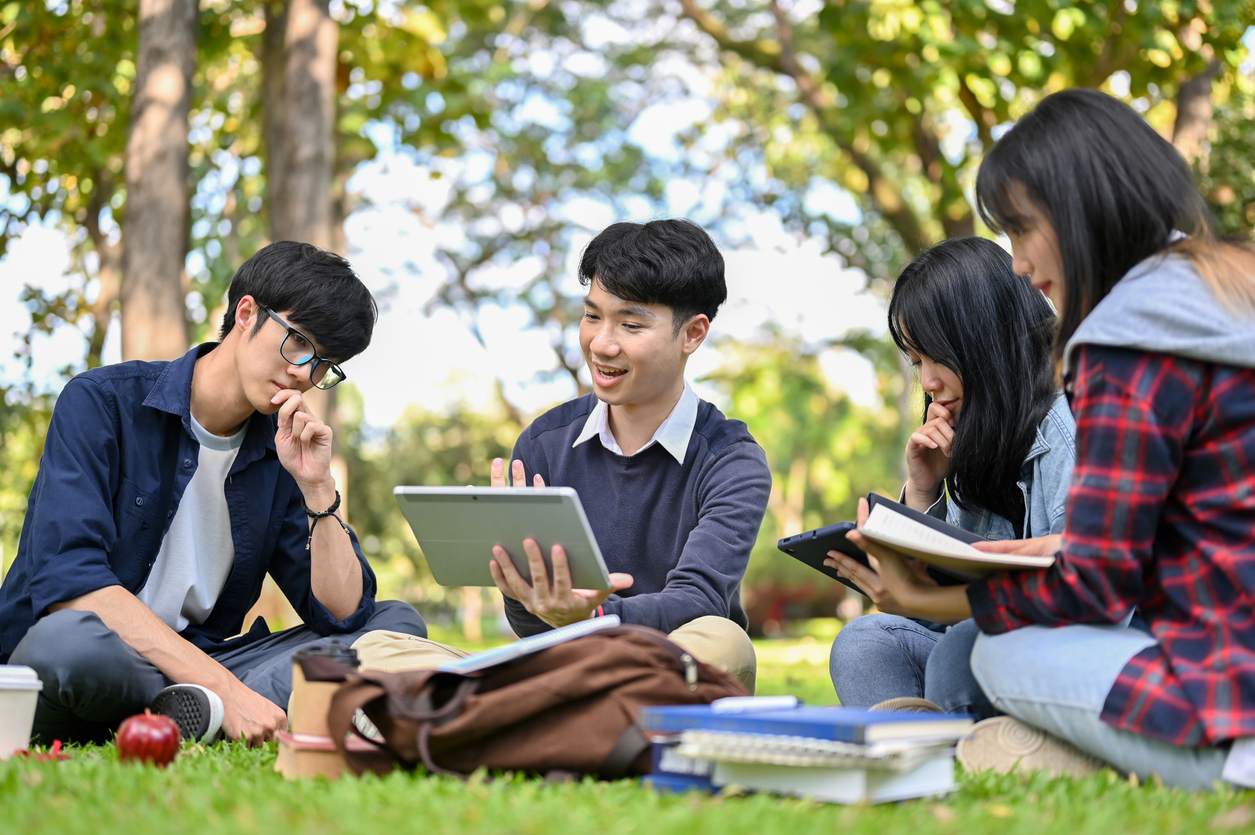 Humanities vs. Liberal Arts: How Are They Different? ¶
With an emphasis on subjects ranging from art, history and the humanities to mathematics and the natural and social sciences, the liberal arts degree is one of the oldest and most fundamental in higher education. Providing students with a versatile foundation, liberal arts degrees can prepare future graduates for a multitude of careers and industries.
When it comes to humanities vs. liberal arts degrees, while they may often be referenced interchangeably, there are key differences between the two and the doors they each open to graduates. Some of the most adaptable programs available to students, degree programs in the humanities or in liberal arts, such as a Bachelor of Science in Liberal Studies program, can provide students with the knowledge and skills they need to reach their goals, find meaningful work and become lifelong learners.
What Is Humanities? ¶
The humanities are subjects that explore what it is to be a human being. Examining human behaviors and cultures around the world through subjects like art, languages, history, philosophy, literature, and ethnic, gender, and religious studies, the humanities delve into what makes us unique. The humanities are distinguished not only by their interest in the "why" and "how" of human behavior and creativity, but in the human values that inspire this expression.
As the humanities began to take their modern form as a part of the educational curriculum during the 19th century, they were often distinguished from the natural sciences, such as biology and physics. Treating the humanities as a "discipline" or subject area in this way led to these subjects being organized as "schools" or administrative divisions within many colleges and universities, a practice that is still common today.
Studying the humanities provides students with knowledge and skills that can be relevant for work in any of a broad array of careers, ranging from those in business, such as marketing and advertising, to people-facing roles like those in education, linguistics or social services. Building a better understanding of why and how people behave the way they do can be of lifelong value to graduates in all areas of their lives.
What Is Liberal Arts? ¶
The liberal arts have been considered the foundation of a well-rounded, general college education for decades. Opening doors to countless different careers, a liberal arts degree combines fields such as the humanities, mathematics, the social sciences and the natural sciences.
So, what is liberal arts? Liberal arts is an approach to higher education that focuses on learning how to learn—it cultivates broad skills such as reading, logic, research, communication, writing, critical thinking and problem-solving. Students might take courses or even major in biology, mathematics, English or art history, but their education is intentionally multidisciplinary.
While foundational degrees in the liberal arts permit students to choose from multiple options in the arts and sciences prior to specializing in one major, or even pursuing an advanced degree, many institutions also offer a liberal studies degree, which allows the student to essentially major in the liberal arts—and in the broader intellectual skills associated with them. Many students benefit from the adaptability and versatility of this kind of education, and use it as the springboard for any of a number of careers in a variety of fields.
Humanities vs. Liberal Arts: Similarities and Differences ¶
It is not uncommon for the humanities and liberal arts to be referenced in relation to each other, and they even overlap in some areas. However, the focus of the two can be quite different. Individuals researching humanities vs. liberal arts degrees may find it confusing that, while they are each their own discipline, the humanities are considered a subset of the liberal arts, with the liberal arts encompassing both a wider range of subjects and a different educational objective.
Education and Training ¶
When comparing the two, the humanities vs. liberal arts, liberal arts is the larger discipline and can be studied in either a Bachelor of Arts (BA) or a Bachelor of Science (BS) program, whereas the humanities are typically studied in BA programs. This distinction references the ways in which students are taught and the skills they develop, with arts degrees tending to be more theoretical and emphasizing the component of human behavior, while science degrees rely on practical and analytical methodologies.
Skills ¶
Bachelor's level degree programs in both the humanities and liberal arts offer a great opportunity for students to explore subjects that interest them, and impart valuable and transferable skills that can be used in multiple industries and academic areas. Some of these skills include:
Critical thinking and analysis: The ability to make an objective evaluation and provide the best possible decision based on available facts is a crucial component of most every job.
Communication: Vital in many careers, the ability to interact effectively with clients and team members can be key to professional success.
Empathy and compassion: By better understanding human behavior, humanities and liberal arts graduates can become effective leaders and relate to their teams with kindness, building strong relationships.
Time management and organization: Being able to earn a higher education degree requires time management and organization skills, which can easily be transferred into the workplace.
Career Path ¶
Humanities and liberal arts graduates have a general knowledge of multiple areas, and it is the specialization they choose after their bachelor's that can make the difference in their career. Many companies choose graduates from both disciplines due to their ability to think critically and creatively, combining "outside of the box" ideas with methodical analysisA wide variety of career options are available to skilled graduates, including:
Archaeologist: Archaeologists study the origins of human behavior and cultures.
Writer/Copywriter: Professional writers create content for businesses across industries.
Social Worker: Social workers assist others in dealing with financial, behavioral or emotional problems and issues, from finding child care services to accessing community resources.
Psychologist: Experts in human behavior, psychologists can work in research or clinical practice, helping their patients manage stresses or mental health disorders.
Human Resources Specialist: Essential to the functioning of many organizations, human resources specialists and administrators manage an organization's workforce and assist in daily operations.
Training and Development: Related to human resources management, training and development specialists help to educate workers and improve their skills.
Management Consultant: Working across a variety of industries, management consultants are experts in their field and assist companies in reaching financial or business growth targets.
Researcher: Researchers work in many fields and industries, seeking out and examining information and working to validate new hypotheses.
By leveraging their understanding of human behavior, humanities and liberal arts graduates have the opportunity to help organizations reach their goals, capitalizing on their clients' needs and aiming to be a positive influence on a business' future.
Create a Fulfilling Career in the Liberal Arts and Humanities ¶
In many ways, what makes the human experience unique is our ability to create. Whether you are interested in pursuing a degree in the humanities or in the liberal arts, the knowledge available to curious and passionate students is endless. By taking the time to learn ways of understanding each other and the world around us, students have the potential to cultivate both valuable relationships and a fulfilling career.
Earning a broad-based, liberal arts degree such as the online Bachelor of Science in Liberal Studies from Hilbert College Global can be an excellent first step for individuals looking to build practical skills for their future.
A fully online program dedicated to providing students with both an eclectic foundation of knowledge and the skills they need to forge their own path, Hilbert College Global's BS in Liberal Studies offers a diverse but practical learning experience to its students. Discover how you can make the most of your higher education by earning a degree in liberal studies.
Sources:
BBC, "Why 'Worthless' Humanities Degrees May Set You Up for Life"
Chron, "Types of Jobs Offered for a Humanities Degree"
Indeed, "10 Careers You Can Pursue With a Liberal Arts Degree"