Why Are the Humanities Important?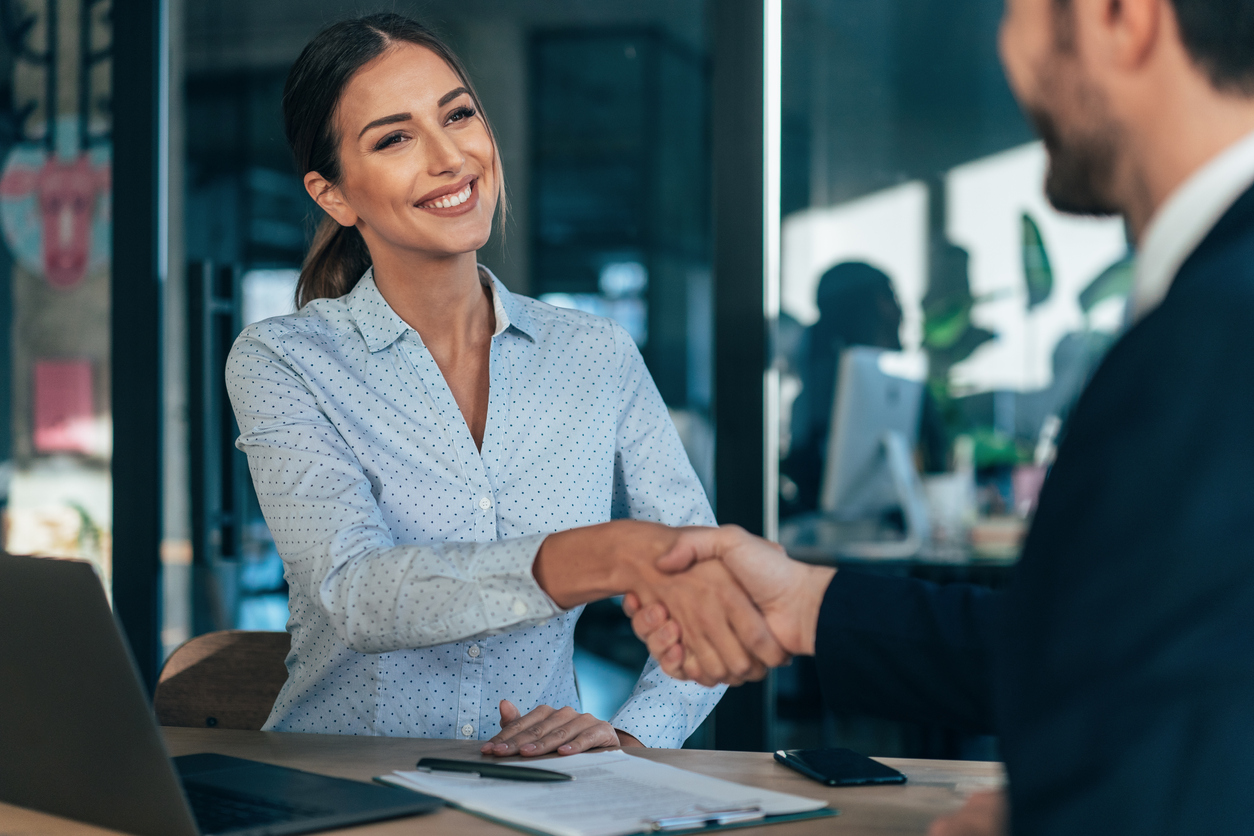 Why Are the Humanities Important? ¶
Do you love art, literature, poetry and philosophy? Do you crave deep discussions about societal issues, the media we create and consume, and how humans make meaning?
The humanities are the academic disciplines of human culture, art, language and history. Unlike the sciences, which apply scientific methods to answer questions about the natural world and behavior, the humanities have no single method or tools of inquiry.
Students in the humanities study texts of all kinds—from ancient books and artworks to tweets and TV shows. They study the works of great thinkers throughout history, including the Buddha, Homer, Aristotle, Dante, Descartes, Nietzsche, Austen, Thoreau, Darwin, Marx, Du Bois and King.
Humanities careers can be deeply rewarding. For students having trouble choosing between the disciplines that the humanities have to offer, a degree in liberal studies may be the perfect path. A liberal studies program prepares students for various exciting careers and teaches lifelong learning skills that can aid graduates in any career path they take.
Why We Need the Humanities ¶
The humanities play a central role in shaping daily life. People sometimes think that to understand our society they must study facts: budget allocations, environmental patterns, available resources and so on. However, facts alone don't motivate people. We care about facts only when they mean something to us. No one cares how many blades of grass grow on the White House lawn, for example.
Facts gain meaning in a larger context of human values. The humanities are important because they offer students opportunities to discover, understand and evaluate society's values at various points in history and across every culture.
The fields of study in the humanities include the following:
Literature—the study of the written word, including fiction, poetry and drama
History—the study of documented human activity
Philosophy—(literally translated from Greek as "the love of wisdom") the study of ideas; comprising many subfields, including metaphysics, epistemology, ethics and aesthetics
Visual arts—the study of artworks, such as painting, drawing, ceramics and sculpture
Performing arts—the study of art created with the human body as the medium, such as theater, dance and music
Benefits of Studying the Humanities ¶
There are many reasons why the humanities are important, from personal development and intellectual curiosity to preparation for successful humanities careers—as well as careers in science, technology, engineering and mathematics (STEM) and the social sciences.
1. Learn How to Think and Communicate Well ¶
A liberal arts degree prepares students to think critically. Because the study of the humanities involves analyzing and understanding diverse and sometimes dense texts—such as ancient Greek plays, 16th century Dutch paintings, American jazz music and contemporary LGBTQ+ poetry—students become skilled at noticing and appreciating details that students educated in other fields might miss.
Humanities courses often ask students to engage with complex texts, ideas and artistic expressions; this can help them develop the critical thinking skills they need to understand and appreciate art, language and culture.
Humanities courses also give students the tools they need to communicate complex ideas in writing and speaking to a wide range of academic and nonacademic audiences. Students learn how to organize their ideas in a clear, organized way and write compelling arguments that can persuade their audiences.
2. Ask the Big Questions ¶
Students who earn a liberal arts degree gain a deeper understanding of human culture and history. Their classes present opportunities to learn about humans who lived long ago yet faced similar questions to us today:
How can I live a meaningful life?
What does it mean to be a good person?
What's it like to be myself?
How can we live well with others, especially those who are different from us?
What's really important or worth doing?
3. Gain a Deeper Appreciation for Art, Language and Culture ¶
Humanities courses often explore art, language and culture from different parts of the world and in different languages. Through the study of art, music, literature and other forms of expression, students are exposed to a wide range of perspectives. In this way, the humanities help students understand and appreciate the diversity of human expression and, in turn, can deepen their enjoyment of the richness and complexity of human culture.
Additionally, the study of the humanities encourages students to put themselves in other people's shoes, to grapple with their different experiences. Through liberal arts studies, students in the humanities can develop empathy that makes them better friends, citizens and members of diverse communities.
4. Understand Historical Context ¶
Humanities courses place artistic and cultural expressions within their historical context. This can help students understand how and why certain works were created and how they reflect the values and concerns of the time when they were produced.
5. Explore What Interests You ¶
Ultimately, the humanities attract students who have an interest in ideas, art, language and culture. Studying the humanities has the benefit of enabling students with these interests to explore their passions.
The bottom line? Studying the humanities can have several benefits. Students in the humanities develop:
Critical thinking skills, such as the ability to analyze dense texts and understand arguments
A richer understanding of human culture and history
Keen communication and writing skills
Enhanced capacity for creative expression
Deeper empathy for people from different cultures
6. Prepare for Diverse Careers ¶
Humanities graduates are able to pursue various career paths. A broad liberal arts education prepares students for careers in fields such as education, journalism, law and business. A humanities degree can prepare graduates for:
Research and analysis, such as market research, policy analysis and political consulting
Nonprofit work, social work and advocacy
Arts and media industries, such as museum and gallery support and media production
Law, lobbying or government relations
Business and management, such as in marketing, advertising or public relations
Library and information science, or information technology
Education, including teachers, curriculum designers and school administrators
Content creation, including writing, editing and publishing
Employers value the strong critical thinking, communication and problem-solving skills that humanities degree holders possess.
5 Humanities Careers ¶
Humanities graduates gain the skills and experience to thrive in many different fields. Consider these five humanities careers and related fields for graduates with a liberal studies degree.
1. Public Relations Specialist ¶
Public relations (PR) specialists are professionals who help individuals, organizations and companies communicate with public audiences. First and foremost, their job is to manage their organizations' or clients' reputation. PR specialists use various tactics, such as social media, events like fundraisers and other media relations activities to shape and maintain their clients' public image.
PR specialists have many different roles and responsibilities as part of their daily activities:
Creating and distributing press releases
Monitoring and analyzing media coverage (such as tracking their clients' names in the news)
Organizing events
Responding to media inquiries
Evaluating the effectiveness of PR campaigns
How a Liberal Studies Degree Prepares Graduates for PR ¶
Liberal studies majors are required to participate in class discussions and presentations, which can help them develop strong speaking skills. PR specialists often give presentations and speak to the media, so strong speaking skills are a must.
PR specialists must also be experts in their audience. The empathy and critical thinking skills that graduates develop while they earn their degree enables them to craft tailored, effective messages to diverse audiences as PR specialists.
Public Relations Specialist Salary ¶
The median annual salary for PR specialists was $62,800 in May 2021, according to the U.S. Bureau of Labor Statistics. The BLS expects the demand for PR specialists to grow by 8% between 2021 and 2031, faster than the average for all occupations.
The earning potential for PR specialists can vary. The size of the employer can affect the salary, as can the PR specialist's level of experience and education and the specific duties and responsibilities of the job.
In general, PR specialists working for big companies in dense urban areas tend to earn more than those working for smaller businesses or in rural areas. Also, PR specialists working in science, health care and technology tend to earn more than those working in other industries.
BLS data is a national average, and the salary can also vary by location; for example, since the cost of living is higher in California and New York, the average salaries in those states tend to be higher compared with those in other states.
2. Human Resources Specialist ¶
Human resources (HR) specialists are professionals who are responsible for recruiting, interviewing and hiring employees for an organization. They also handle employee relations, benefits and training. They play a critical role in maintaining a positive and productive work environment for all employees.
How a Liberal Studies Degree Prepares Graduates for HR ¶
Liberal studies majors hone their communication skills through coursework that requires them to write essays, discussion posts, talks and research papers. These skills are critical for HR specialists, who must communicate effectively with company stakeholders, such as employees, managers and corporate leaders.
Additionally, because students who major in liberal studies get to understand the human experience, their classes can provide deeper insight into human behavior, motivation and communication. This understanding can be beneficial in handling employee relations, conflict resolution and other HR-related issues.
Human Resources Specialist Salary ¶
The median annual salary for HR in the U.S. was $122,510 in May 2021, according to the BLS. The demand for HR specialists is expected to grow by 8% between 2021 and 2031, per the BLS, faster than the average for all occupations.
3. Political Scientist ¶
A liberal studies degree not only helps prepare students for media and HR jobs—careers that may be more commonly associated with humanities—but also prepares graduates for successful careers as political scientists.
Political scientists are professionals who study the theory and practice of politics, government and political systems. They use various research methods, such as statistical analysis and historical analysis, to study political phenomena: elections, public opinions, the effects of policy changes. They also predict political trends.
How the Humanities Help With Political Science Jobs ¶
Political scientists need to have a deep understanding of political institutions. They have the skills to analyze complex policy initiatives, evaluate campaign strategies and understand political changes over time.
A liberal studies program provides a solid foundation of critical thinking skills that can sustain a career in political science. First, liberal studies degrees can teach students about the histories and theories of politics. Knowing the history and context of political ideas can be useful when understanding and evaluating current political trends.
Second, graduates with a liberal studies degree become accustomed to communicating with diverse audiences. This is a must to communicate with the public about complex policies and political processes.
Political Scientist Specialist Salary ¶
According to the BLS, the median annual wage for political scientists was $122,510 in May 2021. The BLS projects that employment prospects for political scientists will grow by 6% between 2021 and 2031, about as fast as the average for all occupations.
4. Community Service Manager ¶
Community service managers are professionals who are responsible for overseeing and coordinating programs and services that benefit the local community. They may work for a government agency, nonprofit organization or community-based organization in community health, mental health or community social services.
Community service management includes the following:
Training and overseeing community service staff and volunteers
Securing and allocating resources to provide services such as housing assistance, food programs, job training and other forms of social support
Developing and implementing efficient and effective community policies
Fundraising and applying for grants grant to secure funding for their programs
In these and many other ways, community service managers play an important role in addressing social issues and improving the quality of life for people in their community.
Community Service Management and Liberal Studies ¶
Liberal studies prepares graduates for careers in community service management by providing the tools for analyzing and evaluating complex issues. These include tools to work through common dilemmas that community service managers may face. Such challenges include the following:
What's the best way to allocate scarce community mental health resources, such as limited numbers of counselors and social workers to support people experiencing housing instability?
What's the best way to monitor and measure the success of a community service initiative, such as a Meals on Wheels program to support food security for older adults?
What's the best way to recruit and train volunteers for community service programs, such as afterschool programs?
Because the humanities teach students how to think critically, graduates with a degree in liberal studies have the skills to think through these complex problems.
Community Service Manager Salary ¶
According to the BLS, the median annual wage for social and community managers was $74,000 in May 2021. The BLS projects that employment prospects for social and community managers will grow by 12% from 2021 to 2031, much faster than the average for all occupations.
5. High School Teacher ¶
High school teachers educate future generations, and graduates with a liberal studies degree have the foundation of critical thinking and communication skills to succeed in this important role.
We need great high school teachers more than ever. The U.S. had a shortage of 300,000 teachers in 2022, according to NPR and the National Education Association The teacher shortage particularly affected rural school districts, where the need for special education teachers is especially high.
How the Humanities Prepare Graduates to Teach ¶
Having a solid understanding of the humanities is important for individuals who want to become a great high school teacher. First, a degree that focuses on the humanities provides graduates with a deep understanding of the subjects that they'll teach. Liberal studies degrees often include coursework in literature, history, visual arts and other subjects taught in high school, all of which can give graduates a strong foundation in the material.
Second, liberal studies courses often require students to read, analyze and interpret texts, helping future teachers develop the skills they need to effectively teach reading, writing and critical thinking to high school students.
Third, liberal studies courses often include coursework in research methods, which can help graduates develop the skills necessary to design and implement engaging and effective lesson plans.
Finally, liberal studies degrees often include classes on ethics, philosophy and cultural studies, which can give graduates the ability to understand and appreciate different perspectives, cultures and life experiences. This can help future teachers create inclusive and respectful learning environments and help students develop a sense of empathy and understanding toward others.
Overall, a humanities degree can provide graduates with the knowledge, skills and abilities needed to be effective high school teachers and make a positive impact on the lives of their students.
High School Teacher Salary ¶
According to the BLS, the median annual wage for high school teachers was $61,820 in May 2021. The BLS projects that the number of high school teacher jobs will grow by 5% between 2021 and 2031.
Take the Next Step in Your Humanities Career ¶
A bachelor's degree in liberal studies is a key step toward a successful humanities career. Whether as a political scientist, a high school teacher or a public relations specialist, a range of careers awaits you. Hilbert College Global's online Bachelor of Science in Liberal Studies offers students the unique opportunity to explore courses across the social sciences, humanities and natural sciences and craft a degree experience around the topics they're most interested in. Through the liberal studies degree, you'll gain a strong foundation of knowledge while developing critical thinking and communication skills to promote lifelong learning. Find out how Hilbert College Global can put you on the path to a rewarding career.
Sources:
Indeed, "13 Jobs for Humanities Majors"
NPR, The Teacher Shortage Is Testing America's Schools
U.S. Bureau of Labor Statistics, High School Teachers
U.S. Bureau of Labor Statistics, Human Resources Specialists
U.S. Bureau of Labor Statistics, Political Scientists
U.S. Bureau of Labor Statistics, Public Relations Specialists
U.S. Bureau of Labor Statistics, Social and Community Service Managers