What Do Behavioral Disorder Counselors Do?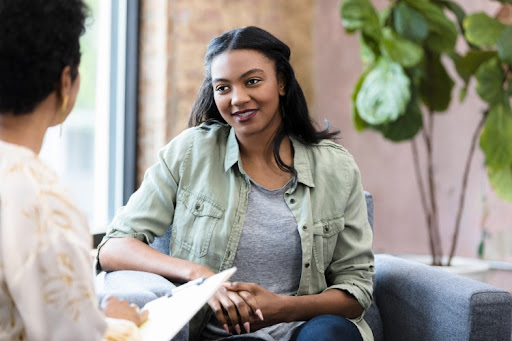 What Do Behavioral Disorder Counselors Do? ¶
An estimated 57.8 million adults in America lived with a mental illness in 2021, according to the National Institute of Mental Health. Behavioral disorders are a group of mental health disorders that involve patterns that are considered atypical for a person's age or developmental stage. To help facilitate daily functions, the most common treatment plan is counseling.
While there's some overlap between counseling professions, behavioral counselors center on improving a person's physical, emotional and mental health by helping to resolve behavior-based conditions, while mental health counselors specialize in a range of counseling psychology issues. Likewise, substance abuse counselors focus on addiction problems, school counselors help students with academic and personal issues, and marriage and family counselors work with couples and families to improve their relationships.
While behavior disorder counselors aren't mental health counselors per se, they do play a crucial role in diagnosing and treating individuals. These specialists typically work with clients who have a specific disorder, such as attention-deficit/hyperactivity disorder (ADHD), obsessive-compulsive disorder (OCD) or autism spectrum disorder (ASD). Since behavioral counseling is a broad term that encompasses various therapies, it's important to have a clear understanding of what the role encompasses. Earning a Bachelor of Arts in Psychology can offer an in-depth education on how to navigate the mental health field and what it takes to become a behavioral counselor.
What is a Behavioral Disorder Counselor? ¶
Behavioral disorder counselors are professionals who work with individuals struggling with emotional, behavioral or mental health that are negatively impacting their lives. The goal of this type of counselor is to help their clients improve their mental health and emotional well-being and develop the skills and strategies they need to live productive lives.
Behavioral Disorder Counselor Roles and Responsibilities ¶
Counselors under the mental health umbrella share many of the same fundamental roles and responsibilities, such as modifying negative behavior and promoting more desirable ones. Below are some common duties for professionals working in behavioral disorder therapy:
Job Duties ¶
Specific duties vary depending on a counselor's place of employment and their patients' needs. They may work in schools, private practices, hospitals or mental health clinics. In addition to one-on-one counseling, these specialists also collaborate with other health care professionals to coordinate care. Other common responsibilities include:
Conducting assessments: These counselors may use a variety of methods to assess their clients' emotional and mental well-being, such as interviews, observations and psychological tests.
Developing treatment plans: After assessment, counselors design treatment plans outlining specific goals and objectives. These plans could be based on client histories or research.
Keeping documentation: Counselors keep detailed records of their clients' progress, including notes from treatment plans, interventions and counseling sessions.
Conducting counseling and therapy: At its core, these professionals use a variety of techniques to help their clients achieve their desired outcome. Such techniques can include group, cognitive-behavioral or family counseling.
Providing crisis intervention: Counselors may be called upon for crisis intervention in emergency situations, such as when a client is at risk of harming themselves or others.
Key Skills ¶
To successfully perform the duties of a behavior disorder counselor, these professionals need to be compassionate, skilled and dedicated to helping their clients improve their mental health. They need a variety of skills, including:
Empathy: Even when counselors don't personally identify with their clients' problems, conveying empathy can bridge their communication. Expressing empathy can also ease stressful interactions.
Active listening: Counselors must provide clients with their full attention and listen attentively to their concerns and needs and plan effective treatment.
Communication: To convey and receive information, counselors should demonstrate excellent verbal and written communication skills. This is crucial for client interaction but also important when connecting with other counselors, medical staff and community contacts.
Cultural sensitivity: Behavioral counselors engage with individuals of all racial, religious and cultural backgrounds, as well as all genders and sexual orientations. Sensitivity to patients' backgrounds and experiences can help with providing culturally responsive care.
Problem-solving: To develop effective treatment plans, counselors must be able to identify problems and provide effective solutions. With experience, counselors can modify and treat problem behaviors and help their clients live fuller lives.
Different psychology degrees offer students a foundation in these key skills.
Behavioral Disorder Counselor Salary and Job Growth ¶
The U.S. Bureau of Labor Statistics (BLS) reports a median annual salary of $48,520 for substance abuse, behavioral disorder and mental health counselors as of May 2021. By comparison, Payscale notes a median annual income of around $67,000 for individuals with a Bachelor of Arts in Psychology as of March 2023. Salaries differ depending on a number of factors, such as experience, education, location and industry.
For instance, counselors working for the government have higher median salaries than those who work in mental health facilities. In the category of substance abuse, behavioral disorder and mental health counselors, the BLS reports that as of May 2021, the top-paying industry was the government, which offered a median annual income of $60,450.
The BLS predicts that positions for substance abuse, behavioral disorder and mental health counselors will increase by 22% between 2021 and 2031. This is much faster than the predicted growth for the job market as a whole and is based on the public's increased need to seek mental health services.
Learn How a Bachelor's in Psychology Can Start Your Counseling Career ¶
Most behavioral disorder counselors need at least a bachelor's degree, and licensing requirements vary by state and employer. By earning a bachelor's degree in psychology, individuals will receive a strong foundation in human behavior, mental health, social services and analytical thinking. These courses provide students with a deeper understanding of such behavior and the factors that can contribute to mental health problems.
Discover how the online Bachelor of Arts in Psychology degree from Hilbert College Global can help you pursue your professional goals. Find out how Hilbert can help you take the crucial first step toward a career helping others.
Sources:
Johns Hopkins Medicine, "Mental Health Disorder Statistics"
National Institute of Mental Health, "Mental Illness"
New Hampshire Employment Security, Economic and Labor Market Information Bureau, "What Do Mental Health Counselors Do?"
Payscale, Bachelor of Arts (BA) in Psychology Degree
United We Care, "What is Behavioral Counseling and Does it Help?
U.S. Bureau of Labor Statistics, Marriage and Family Therapists
U.S. Bureau of Labor Statistics, School and Career Counselors and Advisors
U.S. Bureau of Labor Statistics, Substance Abuse, Behavioral Disorder, and Mental Health Counselors