How to Become a Substance Abuse Counselor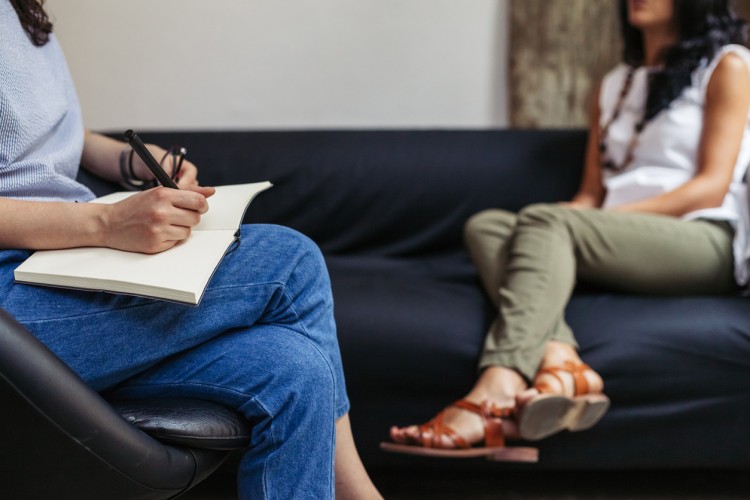 How to Become a Substance Abuse Counselor ¶
For individuals passionate about helping others deal with complex health concerns, including drug and alcohol addiction, becoming a substance abuse counselor can be a rewarding career. It's all too easy to find stories of people struggling with opioid misuse and substance use disorder. People who want to play a part in supporting those working to overcome this condition should consider a Bachelor of Arts in Psychology. Learning how to become a substance abuse counselor, however, starts with understanding the role.
What Does a Substance Abuse Counselor Do? ¶
A substance abuse counselor is a professional who provides support and treatment for people with substance use disorder, a condition in which a person is physically and mentally dependent on alcohol or drugs, including illicit and prescription medications.
These professionals work with people struggling with addiction and offer support to their families. Substance abuse counselors may also work with couples and in groups to help people develop skills for managing addictive behaviors and coping with the ongoing challenges they face as a result of their disorder.
Steps to Become a Substance Abuse Counselor ¶
Prior to pursuing a career as a substance abuse counselor, students need to learn what their state requires for this profession. Counselors may need to be licensed or fulfill a specific education requirement, but expectations vary. Generally, the path to becoming a substance abuse counselor entails the following steps.
Earn a Degree ¶
The first step is to earn a degree. Most positions require a bachelor's in psychology or a related field. In a Bachelor of Arts in Psychology program, students learn critical-thinking and analytical skills and may also learn about human behavior, mental health and social services to prepare them to work in the field. Some courses that may be a part of that degree include:
Introduction to Psychology
Biopsychology
History of Psychology
Social Psychology
Clinical Psychology
In addition to these courses, many programs offer electives that allow students to learn about social services and substance use disorder treatment.
Develop Key Skills ¶
Whether through their education, work study or internships, students spend time developing core skills to work in this field. These skills may include:
Active listening
Critical thinking
Judgment and decision-making
Complex problem-solving
Systems analysis
Management of personnel resources
Social perceptiveness
Substance abuse counselors spend time working hand in hand with patients. Therefore, strong people skills and the ability to motivate others and provide caring services are crucial to the role.
Gain Work Experience ¶
Some colleges and universities offer work-study programs, internships or opportunities to actively participate in a social work environment. Though students may not be providing actual therapy and treatment at this stage, they still gain firsthand experience in the field. This experience can help them not only to prepare for their future careers but also to decide if it's indeed the field they want to work in.
Earn Certifications ¶
Graduates who have a Bachelor of Arts in Psychology or a related field may wish to obtain a professional certification to work as a substance abuse counselor. The National Certification Commission for Addiction Professionals offers three such certifications: National Certification Counselor (NCAC I and NCAC II) and Master Addiction Counselor (MAC).
Each state has its own certification requirements, and students may need certification or licensing to work as professional counselors. Students can learn more about these requirements through the National Board for Certified Counselors.
Continue Your Professional Development ¶
Substance abuse counseling is a job in which continued learning is beneficial and often necessary. In some situations, this may require earning a master's degree in an area such as social work, psychology or mental health counseling. Not all employers require candidates to have a master's degree, but graduate study may help counselors provide more treatment and care, including mental health disorder treatment, and it can open the door to a wider range of career opportunities.
Continuing education (CE) courses can help counselors keep their skills up to date, and some states require CE credits to maintain certification.
Substance Abuse Counselor Salaries and Employment Outlook ¶
Working in this field can be rewarding in many ways, including income and benefits. Salaries can vary based on a number of factors, such as experience and location. The U.S. Bureau of Labor Statistics (BLS) indicates that, in 2021, the median pay for substance abuse, behavioral disorder and mental health counselors was $48,520 per year. It also predicts a 22% increase in the number of positions in the field between 2021 and 2031, which is much higher than average. This projected employment growth can offer students a stable career and bright future.
Substance abuse counselors may work in a range of environments, including mental health departments in hospitals, treatment centers, mental health private practices and other medical facilities. With additional education as defined by state laws, some may work to build their own practices over time.
Explore What a BA in Psychology Can Do for You ¶
If you're ready to change your future and learn how to become a substance abuse counselor, consider Hilbert College Global. Its online Bachelor of Arts in Psychology program prepares students to work in this challenging and rewarding career by providing innovative courses, industry-experienced faculty members and ample support through Hilbert's digital-focused approach to education. Coursework focuses on critical and analytical thinking, mental health, and human behavior to prepare students for their careers. Find out how Hilbert College Global can help you take the first step.
Sources:
National Board for Certified Counselors
O-Net, Substance Abuse and Behavioral Disorder Counselors
U.S. Bureau of Labor Statistics, Substance Abuse, Behavioral Disorder, and Mental Health Counselors