How to Become an Operations Manager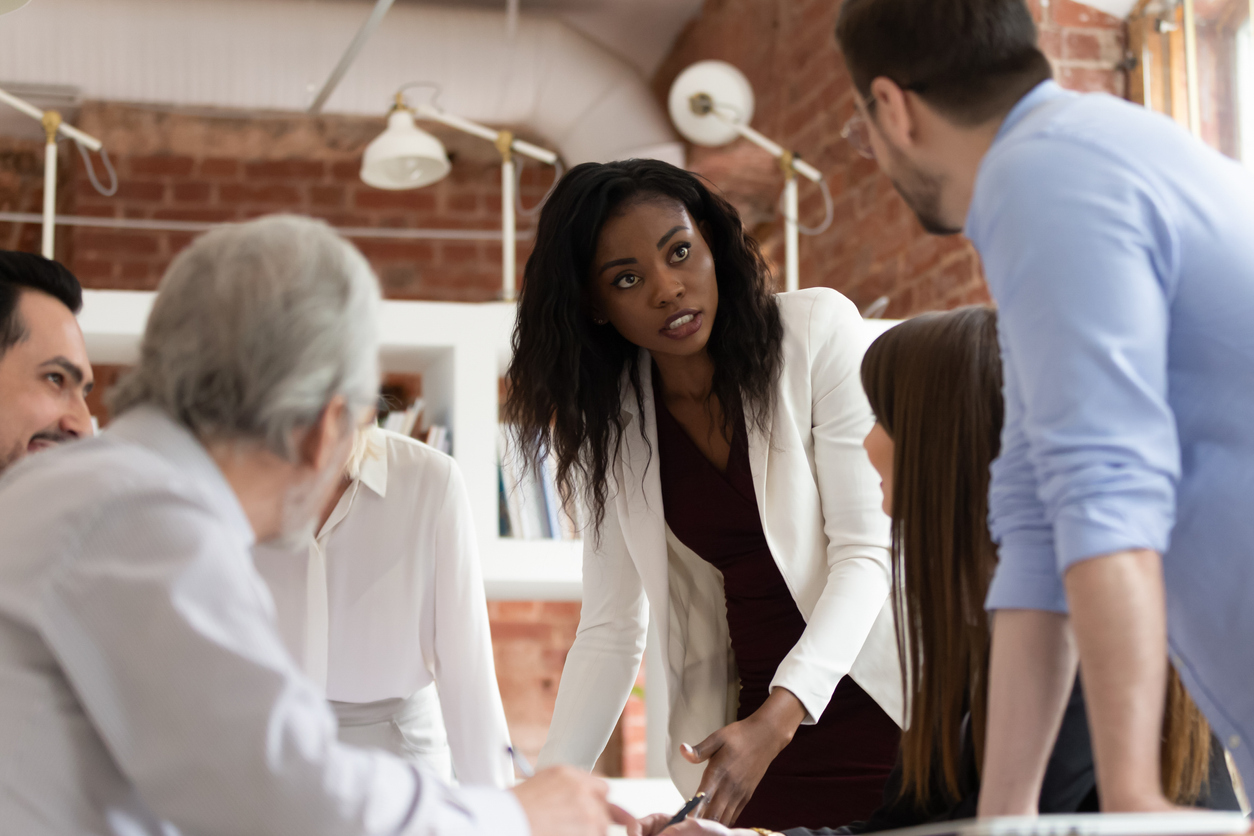 How to Become an Operations Manager ¶
Anyone curious about how to become an operations manager might be unsure where to begin. What educational foundation is needed? What work experience and certifications can help along the way?
It's easy to find an operations manager job description online. But how can someone take the first steps on the path to a fulfilling career in business operations? That's a tougher question to answer.
Although entry-level and midlevel operations roles have similar titles across industries (interns and trainees usually move up into analyst or specialist roles before taking leadership positions, for example), the path can be quite different from one field to another.
Regardless of the industry, however, operations management is a fantastic career option for anyone who wants to become a leader in the business world.
The first steps involve learning the job responsibilities of operations professionals. It's a good idea to learn about the options for career advancement and employment projections operations roles. It's also a good idea to develop a few hard and soft skills—from communication and compliance knowledge to technological and financial expertise.
What Does an Operations Manager Do? ¶
From computers to the electricity that powers them; from the food served in restaurants to the healthcare provided in medical facilities—nearly every product or service reaches the consumer thanks to an operations team.
In fact, without the design, planning and direction of operations managers, the modern business world wouldn't function.
What exactly do they do, though? And where can one learn how to become an operations manager who is in-demand in the business world?
After getting the right education and work experience, operations professionals typically are responsible for:
Structuring business units and determining what processes and raw materials are needed
Balancing expenses with revenue to maximize net operating profit
Coordinating and developing new processes and finding ways to constantly improve
Managing projects, compiling budget data and creating reports
Minimizing waste (in time, materials and other resources) throughout the production process
Managing inventory through the supply chain, from acquiring raw materials to warehousing to delivery
Sourcing vendors
Managing human resources and motivating team members
Ensuring that customers receive their products in a timely manner
Overseeing quality control and customer satisfaction
Steps to Become an Operations Manager ¶
Operations managers don't always have the same job title—the name of the role varies by industry. No matter whether they're called vice president of operations or chief operations officer, they make the business world run. They're responsible for the important inner workings of just about every industry. Think of operations as where the real "doing" occurs in the business world.
Here are the steps to take.
Step 1: Earn a Degree ¶
In most industries, operations managers need at minimum a bachelor's degree in business or a field related to their industry (software engineering or supply chain management, for example).
A business-related bachelor's degree, such as a Bachelor of Science (BS) in Business Management, can lead to a rewarding career in operations management. A degree program will also introduce fundamental business concepts related to planning, human resources and organizational leadership.
Step 2: Develop Key Skills ¶
Good operations managers need both soft and hard skills. They have technical know-how, they're team players and they have analytical skills.
They also have the organizational capabilities required to set deadlines, monitor production milestones and ensure that everyone they supervise is on track to hit the performance goals.
Here are a few areas where aspiring operations professionals should develop skills.
Technology ¶
Tracking business functions, such as sales transactions, incoming and outgoing cash flow, customer accounts and shipments, means using high-tech tools. Software is used for:
Database management
Production automation
Financial management
Process design
Shipment tracking
Customer life cycle management
Finances ¶
Maximizing operational profits means balancing revenues and costs, managing company production budgets, and building financial forecasts. It takes hard math skills and the ability to work with finance teams to file business-critical financial reports.
Compliance ¶
Operations teams liaise with legal and safety stakeholders to ensure regulatory compliance (where applicable). They also conduct risk analyses to mitigate potential problems that might affect successful outcomes.
Communication ¶
Operations professionals collaborate with internal and with external partners. Strong interpersonal skills are needed to develop trust with customers, vendors and staff. Reporting and presenting on operational functions requires listening skills, presentation skills and negotiation skills.
Leadership ¶
Managers must maintain an environment of trust, diversity and inclusion among team members. They also delegate responsibilities and manage conflicts.
Step 3: Gain Work Experience ¶
In many industries, operations managers earn their positions after working in functional roles specifically related to the industry. For example, the operations managers of restaurant chains might get their start as servers; the operations managers of airports might be former pilots.
Step 4: Earn Certifications ¶
Beyond undergraduate and graduate programs, operations professionals can pursue professional development through numerous certificate programs. Here are just a few.
Certified Association Executive. The CAE is an American Society of Association Executives (ASAE) program that elevates professional performance standards for operations professionals.
Certified Operations Manager. The COM is an American Institute of Business Management and Communication (AIBMC) program that focuses on supply chain management and professional ethics.
Project Management Professional. The PMP is a Project Management Institute (PMI) certification program that focuses on various aspects of project execution, from planning to closing. Enrollment requires a bachelor's degree and at least 36 months of project experience and 35 hours of project management training.
Some certification programs focused on operations management don't require previous college experience. Many are unique to different industries.
Step 5: Continue Professional Development ¶
After working in an operations management role and demonstrating the ability to manage multiple departments and maximize productivity, how does one move forward along the operations career path?
Career advancement depends on always improving the business. This means looking for ways to apply the organization's mission and values into operational processes. It means sizing up the competition to see how it operates and finding ways to gain competitive advantage.
Don't forget the ever-changing technological tools that it takes to do this. Staying current with operations management software means being proficient with programs related to accounting, inventory management and customer relationship management.
Operations Manager Salary and Job Growth ¶
The operations manager job description can vary widely based on the industry. Even the U.S. Bureau of Labor Statistics (BLS) says these roles "are too diverse and general in nature to be classified in any one functional area of management or administration, such as personnel, purchasing, or administrative services."
What about a typical operations manager salary? The BLS reports that the median annual salary for general and operations managers was $97,970 in 2021. Among industries with the highest levels of employment, restaurants and other eating places had the lowest annual mean wage ($64,680), and companies and enterprises had the highest ($159,230).
Explore Your Options With a Business Management Program ¶
The process for how to become an operations manager typically involves gaining work experience and developing key skills. Operations managers must also be adaptable in a dynamic professional market that should constantly be ahead of market trends. They're responsible for ensuring that the end product always meets customer needs.
Operations teams are also responsible for planning and creating, developing or expanding on current ideas and processes. They rely on data to project customer demand; they oversee supply chains; and they create efficient organizational processes.
Along with work experience and certifications, a bachelor's degree is a key step toward a career in operations management. The Hilbert College Global online BS in Business Management program prepares you with the critical knowledge and competencies to successfully lead in the global economy. You'll develop the organizational and decision-making skills it takes to become a confident, capable business leader in your chosen field.
Our expert faculty and small class sizes empower you to make the most of your educational journey. Once you've graduated, you'll have a supportive alumni network to rely on. Are you ready to advance your career and lead in business through service? Take control of your future with Hilbert College Global.
Recommended Readings
Business Management vs. Business Administration: What's the Difference?
Unlocking the Value of a Liberal Arts Education
Sources
Houston Chronicle, Difference Between Finance and Operations
Indeed, 15 Essential Operational Management Skills
Indeed, How to Improve Your Operations Management
Indeed, 20 Operations Manager Certifications to Enhance Your Career
Investopedia. Operations Management: Understanding and Using It
LinkedIn, Hiring Operations Managers
U.S. Bureau of Labor Statistics, General and Operations Managers