What Is Servant Leadership?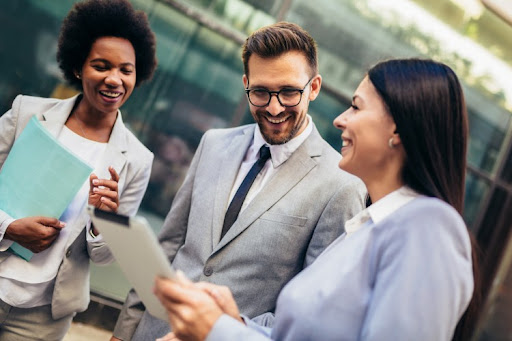 What Is Servant Leadership? ¶
The promotion of servant leadership, a term first coined by philosopher Robert K. Greenleaf, has been around for more than 50 years. Recently, its popularity has soared—especially in today's world, where ethics, human rights and sustainability are at the center of global conversations.
So, what exactly is servant leadership? It means choosing to lead with the explicit intention of fueling social good. The servant leader is called to serve first, ensuring that other people's highest-priority needs are met. This mindset applies to all aspects of life, but it's particularly relevant in the business world, given corporate leaders' focus on driving positive, large-scale outcomes. For aspiring professionals who want to leverage business as a catalyst for positive change, gaining the management skills to lead effectively is essential. Earning a degree, such as a Bachelor of Science in Business Management, can be a significant step toward a lifetime of impact.
Servant Leadership Definition ¶
Put simply, servant leaders focus the lion's share of their energy on helping others grow. While traditional leadership styles typically involve wielding power to affect outcomes, servant leaders take a different approach. They believe sharing, rather than appropriating, power and influence encourages diverse, inclusive ideas that make the world a better place for everyone. In business, the concept of servant leadership can vary widely depending on the context. For one servant leader, it could mean starting a business that prioritizes its employees and surrounding community first. For another, it could mean managing a team with the mindset of being a facilitator of meaningful production rather than a boss. Servant leadership is about removing barriers, allowing everyone's contributions to be shared and valued.
Servant Leadership Examples ¶
Understanding what servant leadership is provides context for the concept in action. While not always immediately noticeable, servant leadership is impacting business across the world. Cheryl Bachelder, Nordstrom and Herb Kelleher are just three examples of people and companies that have successfully embraced a servant leadership mentality.
Cheryl Bachelder ¶
Cheryl Bachelder is an outspoken advocate for servant leadership, leveraging the concept to invest in a franchisee-focused approach during her time as CEO for Popeyes Louisiana Kitchen. Her leadership style was so successful that Popeyes' revenues increased 45%, franchisee satisfaction levels reached 95%, and profit margins more than doubled, according to the business media website Leaders.
Nordstrom ¶
Nordstrom embraces an "inverted pyramid" organizational structure that makes sales and floor staff top priorities, with the executive team and directors at the bottom. This model has led to outstanding employee satisfaction and performance, which, in turn, has resulted in highly satisfied customers.
Herb Kelleher ¶
Herb Kelleher was the widely beloved founder of Southwest Airlines. He was celebrated for putting his employees first—thus cultivating a highly motivated workforce who felt personally invested in the success of the company. Kelleher's servant leadership philosophy paid off, as Southwest Airlines continues to have an exemplary reputation for customer service.
Tips for Servant Leaders ¶
Learning to act as a servant leader in business takes time, dedication and practice. But students and professionals alike can start by implementing simple principles in their day-to-day lives. Over time, aspiring servant leaders will learn to apply these principles toward personal and professional growth that uplifts everyone around them.
1. Be a Good Listener ¶
When employees, co-workers and customers feel genuinely heard, they're more likely to take action that drives a positive societal outcome. Listening to stakeholder concerns and ideas is a crucial element of servant leadership, and all it takes is a focused ear.
2. Stay Self-Aware ¶
Everyone has different strengths and weaknesses—and the servant leader is no exception. The more they can honestly self-reflect about their competencies, the better they can share the workload and collaborate with co-workers.
3. Focus on the Community ¶
Every servant leader emphasizes inclusion. When a workplace comes together under shared ethics, interests and goals, it fosters a sense of belonging—thus helping employees discover a sense of purpose in their work.
4. Communicate Honestly ¶
Open and honest communication across all levels of an organization is the fastest way for the servant leader to build trust. At times, this means having difficult conversations. In the long run, however, transparency can be key to organizational morale.
5. Show Appreciation ¶
When people feel recognized and valued, they're much more likely to continue striving for improved performance. Taking a moment to recognize someone for something they did well—big or small—can go a long way.
Learn to Become a Servant Leader ¶
Servant leaders make a tangible difference in the business world, amplifying the good in themselves and the people around them. In both personal and professional settings, individuals who apply the principles of servant leadership can effect meaningful change that contributes to the growth of society. Interested in learning more about what servant leadership is and how you can leverage it in your life? Earning an online Bachelor of Science in Business Management from Hilbert College Global can serve as a launch pad toward a purposeful career. Discover how the program can empower your journey to a life of significance.
Sources:
CIO, "What Is Servant Leadership?"
Forbes, "Traditional Leadership vs. Servant Leadership"
Greenleaf Center for Servant Leadership, What Is Servant Leadership?
Investopedia, "Servant Leadership"
Leaders, "Former CEO of Popeyes Used Servant Leadership to Save the Company"