Cybersecurity vs. Computer Science: What Is the Difference?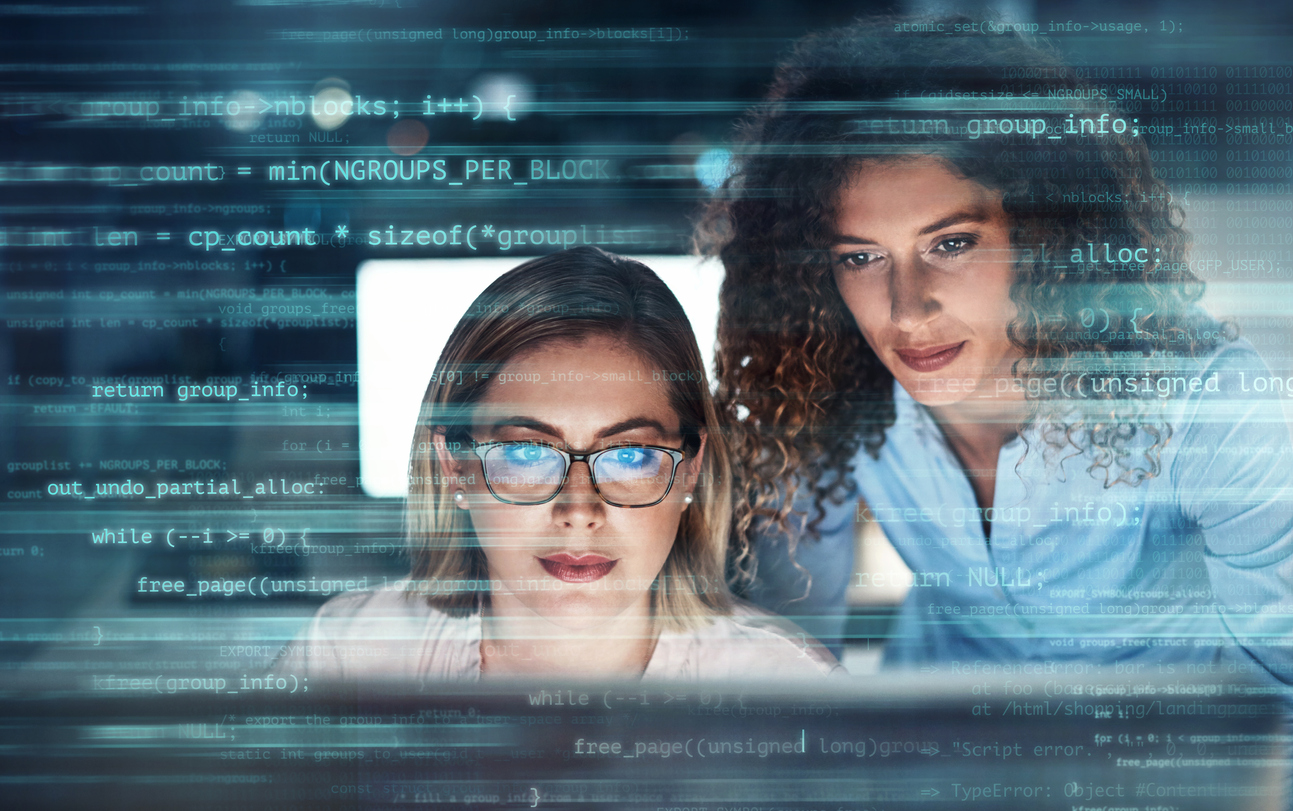 Cybersecurity vs. Computer Science: What Is the Difference? ¶
The frequency and impact of cyberattacks have risen recently, making cybersecurity a major concern for businesses. Forty percent of U.S. businesses reported cyberattacks costing $25,000 or more that year, increasing from 34 percent of businesses the year before, according to a 2021 report from Hiscox. These attacks can have financial costs for businesses, such as operational pauses, costs to repair damage, and reputational costs, as data-conscious customers may look for companies with better cybersecurity.
The demand for cybersecurity professionals is rising, and businesses need a strong team of cybersecurity experts to educate and train their employees on recognizing and preventing potential threats. The lack of educated cybersecurity personnel is one of the most significant security issues at many organizations, according to a 2022 CyberEdge Group analysis. The analysis also found that employees' low security awareness can potentially risk an organization's cybersecurity.
Now's a great time to pursue the knowledge needed to build a career with these companies. Those looking to take advantage of these opportunities should consider the best education to pursue when deciding between a degree in cybersecurity vs. computer science. By understanding the differences between these two overlapping degree programs, individuals can confidently choose a bachelor's degree that aligns with their career goals and helps them stand out to potential employers.
What Is Computer Science? ¶
Computer science focuses on the study and analysis of computer systems. This vast area involves everything from computer software algorithms to how software interacts with hardware and how to build and construct computer systems. Computer scientists research computer processes and create new software and systems using mathematical algorithms, coding methods and professional programming techniques.
While the individual tasks of a computer science professional will vary depending on work environment and position, the following are a few of the general tasks that an individual may perform as part of a computer science career:
Designing and developing computer systems and software
Analyzing data and developing algorithms to solve complex problems
Collaborating with cross-discipline teams on project planning and execution
Researching new technologies and emerging trends in the field
Writing and testing code to ensure the functionality and reliability of computer systems
Debugging and troubleshooting issues with computer systems and software
Participating in meetings with clients or colleagues to discuss project requirements and progress
Providing technical support and guidance to team members and clients
Maintaining and updating documentation for computer systems and software
What Is Cybersecurity? ¶
Cybersecurity is the process of protecting an organization's online components, such as Internet-connected devices and cloud servers, from cyberattackers and unauthorized users. The goal is to prevent data theft, monetary losses and business interruption. It involves both proactive and reactive measures:
Proactively, it involves identifying system vulnerabilities, building and maintaining defenses, and updating the system to reduce flaws and prevent as many risks as possible.
Reactively, it involves responding quickly and efficiently to any cyberattacks or security breaches, with the goal of minimizing the damage and cost of repair.
While many professionals consider cybersecurity a subset of computer science, the primary difference is how focused cybersecurity is on program creation and maintenance principles. The following are a few typical tasks that a cybersecurity professional may perform, but the specifics may change depending on industry, employer and role:
Identifying and analyzing cybersecurity threats and vulnerabilities
Developing and implementing security protocols and policies
Conducting risk assessments and developing risk management strategies
Monitoring and analyzing network activity to detect potential security breaches
Responding to and investigating cybersecurity incidents
Providing technical support and guidance to team members and clients
Collaborating with cross-functional teams on security projects and initiatives
Maintaining and updating documentation for cybersecurity protocols and procedures
Participating in meetings with clients or colleagues to discuss security requirements and progress
Cybersecurity vs. Computer Science: Degrees and Curriculum ¶
Individuals may want to learn more about the fundamental differences between the two programs before choosing between a cybersecurity degree and computer science degree. While both fields are related to digital communications and computing, they have distinct focuses and areas of expertise.
One of the main differences between a cybersecurity and computer science degree is the curriculum. A cybersecurity degree program typically focuses on the technical aspects of protecting computer systems and networks from threats and vulnerabilities. A cybersecurity program may include cryptography, network security and cyberlaw courses. In contrast, a computer science degree program may cover a range of broader computing topics, such as programming languages, data structures and computer architecture.
Another critical difference between the two programs is the career paths that they prepare students for. Graduates with a cybersecurity degree may go on to work as cybersecurity analysts, security engineers or information security managers. In contrast, computer science graduates may work as software developers, data analysts or information technology professionals.
Cybersecurity vs. Computer Science: Careers and Salaries ¶
Regardless of which degree an aspiring computing professional pursues, various career paths are available. Below are a few specializations and corresponding career options one might think about when considering the possibilities of a cybersecurity vs. computer science degree. Salaries can often change based on experience, location or the specific industry for one's career.
Cybersecurity Careers ¶
Cybersecurity analysts monitor computer systems and networks for potential threats and vulnerabilities and implement security measures to protect against cyberattacks. The median annual salary for cybersecurity analysts was $102,600 in 2021, according to the U.S. Bureau of Labor Statistics (BLS).
Penetration testers are professionals who test systems for various issues or compromises, essentially acting as a hacker to prevent a real hacker from taking advantage of any flaws in the cybersecurity defense before a software professional can fix them. The median annual salary for penetration testers was approximately $90,141 in 2022, according to Payscale.
Computer Science Careers ¶
Software developers research and develop software for computers or networks. They perform this task by analyzing user needs and creating software solutions to meet them. Once they've built their software, they may continue to iterate, developing updates to work more efficiently or with newer hardware. The median annual salary for software developers was $120,730 in 2021, according to the BLS.
Data analysts are professionals who categorize and interpret data, using analysis to inform businesses so that they might make data-driven decisions and better solve problems. The median annual salary for data analysts was $100,910 in 2021, according to the BLS.
Discover Your Future Career in Tech ¶
Businesses need workers with the right skills and education to fill the need for cybersecurity professionals. While deciding between a cybersecurity vs. computer science degree can result in different career paths, the potential benefits of each path truly depend on an individual's career goals, and the most important focus should be on finding a program to suit one's needs.
Those seeking a career preventing cyberattacks should consider Hilbert College Global's online Bachelor of Science in Cybersecurity program. Through this program, students will be able to develop their computer, digital forensics and investigative skills to meet prospective employers' needs. With courses designed to build up fundamentals, such as "Computer Networks" and "Information Security," students can feel prepared to face modern cybercrime tactics and strategies. Unlock your potential career path with an online degree from Hilbert College Global.
Recommended Readings
NOC Engineer Job Description and Salary
Public Speaking Tips, Skills and Exercises
Why Earn a Bachelor's Degree in Cybersecurity?
Sources:
Britannica, "Computer Science"
CyberEdge Group, 2022 Cyberthreat Defense Report
Hiscox, Cyber Readiness Report 2022
Indeed, Cybersecurity vs. Computer Science: What's the Difference?
Indeed, What Does a Cybersecurity Specialist Do? A Definitive Guide
Indeed, What Does Someone in Computer Science Do? (With 23 Career Options)
Indeed, What Is a Computer Scientist? Definition, Salary and Skills
Payscale, Average Penetration Tester Salary
U.S. Bureau of Labor Statistics, Data Scientists
U.S. Bureau of Labor Statistics, Information Security Analysts
U.S. Bureau of Labor Statistics, Software Developers, Quality Assurance Analysts, and Testers