How to Work in Public Finance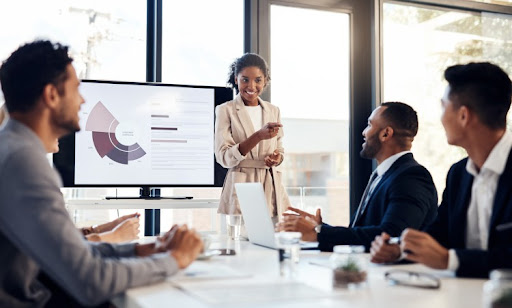 How to Work in Public Finance ¶
Managing a public budget can be quite complex, and it requires a firm understanding of microeconomics, macroeconomics, logistics and much more.
There are several career options for individuals who want to work in public finance after graduating with a Master of Public Administration (MPA) degree. Some may become fundraising managers, and others may become financial consultants or finance analysts for the public sector. Understanding how to work in public finance is the first step toward any of these rewarding careers.
What Is Public Finance? ¶
Public finance is a type of economics focused on government budgeting. It involves managing nations', states', communities' and public organizations' money in ways that benefit the general public and facilitate growth. The components of public finance include taxes, budgets, expenditures, surpluses and debt.
Public Finance vs. Private Finance ¶
Public finance is centered around a government's economy, while private finance focuses on budgeting for businesses, organizations or individuals. While both involve managing money, there is a fundamental difference. When budgeting, businesses and individuals first consider their income or revenue, then determine their expenditures. Conversely, when it comes to public funds, governments measure the volume of the necessary expenditure and then find the resources required to meet those obligations. To put this in perspective, a private business determines how much money it has to spend on a new warehouse, then purchases or builds a facility within its budget. A government, on the other hand, determines what type of warehouse it needs to function optimally, then sets about finding the funds. If government expenditures exceed revenue, the government may cut funding to less important programs or increase taxes.
How to Pursue a Career in Public Finance ¶
Careers in public finance range from entry-level accounting roles to executive-level positions. A high school diploma may be all that is required for a candidate to get their foot in the door as a township or county treasurer, but most roles will require at least a bachelor's degree in finance or a related field. Those who want to go on to executive and higher-paying roles often pursue a master's degree and related credentials.
Earn a Bachelor's Degree ¶
A bachelor's degree in finance or a related field is considered the entry point into some careers in public finance. Coursework typically includes accounting, microeconomics and macroeconomics, statistics and advanced mathematics. With a bachelor's degree, candidates can gain experience working as accountants, auditors, tax associates, data analysts or actuaries.
Earn a Master's Degree ¶
A master's degree in public administration builds on the basics of finance and economics. Courses may include topics such as financial ethics, financial modeling, management and leadership, advanced economics, risk management and investments. Government agencies often prefer to hire public finance candidates with master's degrees for administrative and executive roles.
Obtain Credentials ¶
Another part of learning working in public finance involves obtaining credentials that may be required for leadership positions. For example, the Government Finance Officers Association (GFOA) offers the Certified Public Finance Officer (CPFO) program, which is designed to build on fundamental skills and improve candidates' knowledge of best practices in public finance. The Corporate Finance Institute (CFI) offers several certification programs that may benefit public finance employees. These include Capital Markets and Securities Analyst (CMSA), Business Intelligence and Data Analyst (BIDA), and Financial Modeling and Valuation Analyst (FMVA).
Choose an Optional Specialization ¶
Several finance specialization certificates can benefit candidates who wish to work in specific positions. These include the Environmental, Social and Governance (ESG); the Cryptocurrencies and Digital Assets (CDA); and the Data Analysis in Excel (DAE) specializations, all of which are offered by CFI.
Public Finance Careers and Salaries ¶
A master's degree in public finance can open the door to a variety of career opportunities. There is high demand for financial consultants and analysts in several public settings, including government entities and nonprofit organizations. These public finance careers offer excellent job security and competitive salaries, even at the entry level. There are several lucrative roles in the public finance field. Consultants and analysts are in high demand, and individuals who have a master's degree and the appropriate credentials are excellent candidates for high-paying leadership and management roles.
Fundraising Manager ¶
From defending human and civil rights to providing food and shelter in a crisis, nonprofit organizations serve the public in countless ways. Fundraising managers oversee a team of individuals who contact donors, host events and apply for various government grants to secure funding for nonprofits. Most fundraising managers work from an office, but in larger nonprofit organizations, they may spend time traveling to meet with prospective donors and participate in events.
Public relations and fundraising managers earned a median annual salary of $100,800 as of May 2021, according to the U.S. Bureau of Labor Statistics (BLS). Employment is projected to increase by 8% between 2021 and 2031, with 9,100 new jobs becoming available every year. As more nonprofits seek to provide more services, they will increasingly rely on fundraising managers. Demand will also be driven by the growing popularity of social media, which has become a powerful fundraising tool.
Public Management Analyst ¶
Management analysts can work in either the public or private sector, and they focus on helping businesses, organizations and governments run more efficiently. Sometimes referred to as management consultants, they also provide valuable insight for increasing profitability by cutting costs and improving revenue. Public management analysts tend to specialize based on the agency employing them. Some may work for environmental agencies while others serve in law enforcement, information technology or social services.
The BLS reports that management analysts in both public and private sectors earned a median annual salary of about $93,000 in May 2021. They also predict that the employment of management analysts will grow by 11% between 2021 and 2031. Government departments and agencies are expected to hire public management analysts to improve efficiency in competitive spaces.
Public Finance Analyst ¶
Public finance analysts help government entities make decisions about how to best spend their money or issue debt. They analyze past budgets as well as current expenditures and debts to make predictions about the future, and many specialize in risk management. Financial analysts earned a median annual salary of $95,570 as of May 2021, according to the BLS. The job outlook for financial analysts in the public and private sectors is strong. Per the BLS, employment is expected to grow by 9% in the years between 2021 and 2031. This growth will be driven by increases in economic activity, advances in big data and technology, and a growing number of retirees nationwide.
Implement Sound Financial Strategies for the Public ¶
Making sound financial decisions for the betterment of the people requires decisive action, exceptional financial knowledge and an ethical spirit. The online Master of Public Administration (MPA) degree from Hilbert College Global can help students gain the knowledge and skills to pursue careers in public finance. The curriculum includes courses such as Organizational Theory and Management, Program Planning and Evaluation, Finance and Budgeting and Value and Ethics in Public Administration.
Learn how to work in public finance and gain the skills you need to thrive with Hilbert College Global's online MPA degree.
Recommended Readings
What Can You Do with a Business Management Degree?
How to Become an Operations Manager
Business Management vs. Business Administration: What's the Difference?
Sources:
Corporate Finance Institute, Certification Programs
Corporate Finance Institute, Public Finance
eFinance Management, Public Finance
Government Finance Officers Association, GFOA's Certified Public Finance Officer Program
Key Differences, "Difference Between Private Finance and Public Finance"
Payscale, Average Public Finance Analyst Salary
U.S. Bureau of Labor Statistics, Financial Analysts
U.S. Bureau of Labor Statistics, Public Relations and Fundraising Managers
U.S. Bureau of Labor Statistics, Management Analysts
U.S. Bureau of Labor Statistics, Social and Community Service Managers