"Be Yourself and Everything Will Follow Through": Amanda Mituzas' Creative Journey
"Be Yourself and Everything Will Follow Through": Amanda Mituzas' Creative Journey ¶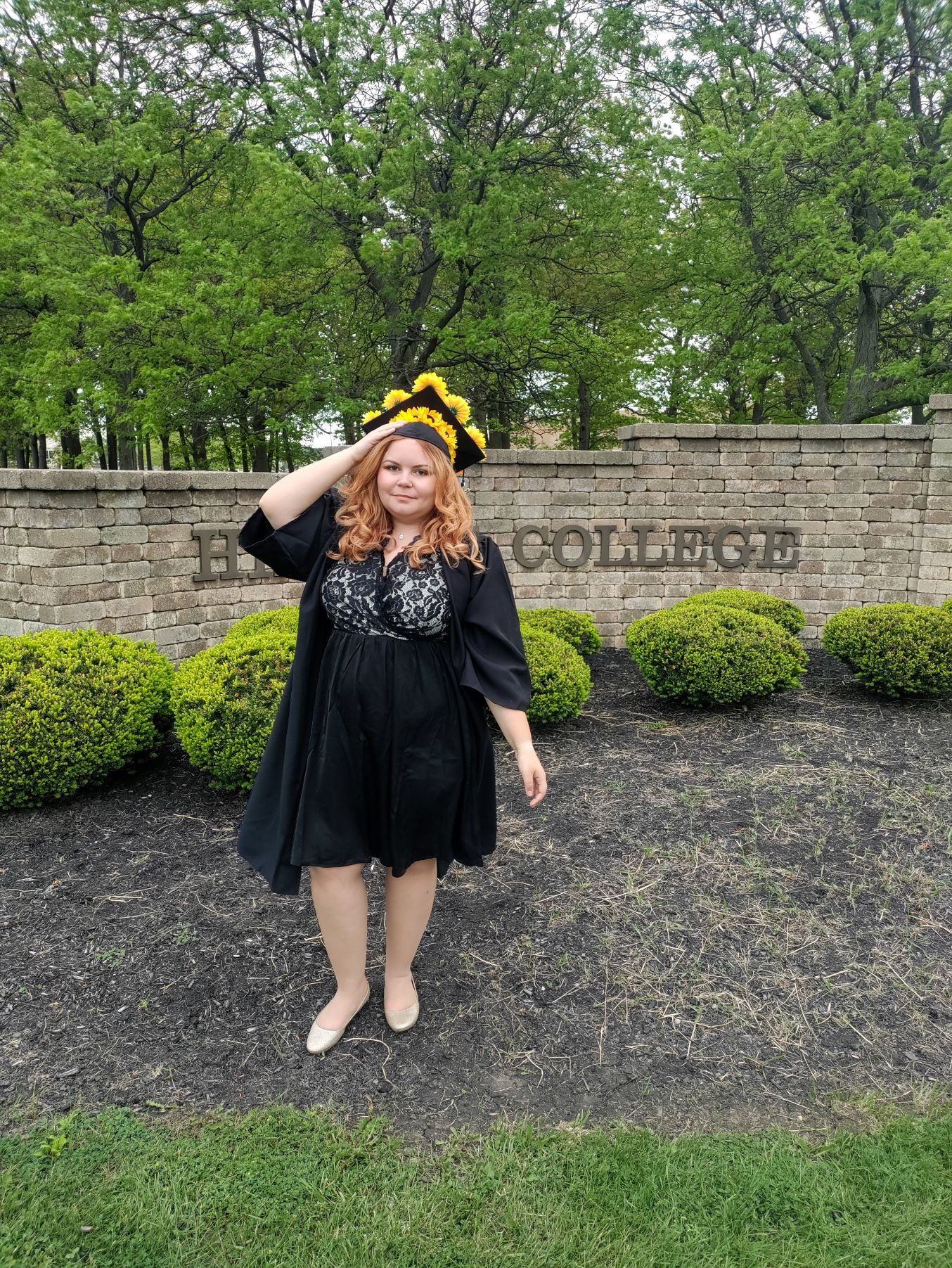 The artist relies on the muse to guide their creative pursuits, and invoking the muse often signals the beginning of a story. Amanda Mituzas' story begins with her grandmother, the muse who set her journey as an artist in motion.
"My grandmother is a traditional artist," Mituzas says. "When I was younger, she would paint with acrylics and oils and do these amazing sketches." 
Her grandmother's work gave her a window into life as an artist, and even as a child, she began to view the world around her as an artist does.
"She showed me all the basics," Mituzas says. "Not only did she show me how to draw, but how to really see things to draw them. Sometimes when you look at something, you're making it more complex than it has to be."
With guidance from her grandmother, Mituzas gained a strong command of foundational art techniques while she was in elementary school. In middle school, she began taking art lessons and participating in after-school art programs. 
"I was always in as many art classes as you can imagine," she says. "I was always posting my art around, always keeping in touch with that part of myself."
Exploring the World of Digital Art ¶
By the time Mituzas entered high school, she wanted to expand on the traditional art techniques she knew so well and explore new creative avenues through graphic design. She began working with design software for the first time, including Adobe Photoshop and Illustrator, and took quickly to class material. 
"Freshman year was when I figured out that I wanted to do graphic design," Mituzas says. "It's going to be digital in the future, so that's what I gravitated towards."
The question of what path to pursue in college was an easy one for Mituzas to answer. With plans to attend SUNY Erie Community College (ECC) after graduation, she was beginning to see the link between her natural affinity for art and her future as a design professional.
First Stop, ECC. Next Stop, Hilbert. ¶
When deciding between associate degrees at ECC, Mituzas kept her options open. She started by taking a few traditional art classes, and professors were impressed with the quality of her work. But Mituzas was still eager to explore the possibilities of digital art. 
"One professor wanted me to be an actual fine art student instead of a digital art student," she says. "But I told her, you know, digital art is where I want to go."
She chose ECC's associate degree in graphic communications technology, which would allow her to work closely with design software and develop her printing skills. 
Before she knew it, Mituzas was nearing the end of her two-year program, and she hadn't decided what her next steps were.
"I didn't think I was going to continue college," Mituzas says. "But a lot of my professors and advisors told me, 'Hey, you should keep going.'"
After receiving encouragement from her mentors at ECC, Mituzas began researching bachelor's degrees that would allow her to continue studying graphic design and communication. She was excited to discover a program at Hilbert College: the Bachelor of Arts in Digital Media and Communication with a concentration in graphic design.
Hilbert checked a lot of boxes for Mituzas. Not only was it close to where she lived, but class sizes in the digital media program were small. For Mituzas, the auditorium-sized classrooms common at larger universities just didn't appeal—she wanted to continue her education on a close-knit campus where she could feel at home.
"I knew I wanted a closer school and a smaller community," Mituzas says.
After attending a student open house at Hilbert, Mituzas felt confident in her decision to attend. She had been accepted to several schools in her area, but the welcoming atmosphere on campus made Mituzas feel committed to Hilbert.
"I remember the day I went to the open house at Hilbert," Mituzas explains. "That's when I knew where I wanted to go."
There's No Place Like Hilbert ¶
Mituzas graduated from ECC with her associate degree in the spring of 2018 and began attending Hilbert College the following fall. She soon discovered that the communal feel of the campus extended to many other aspects of the Hilbert experience.
For instance the campus radio station, where Mituzas hosted her own morning show, held donation drives each year for a local shelter called Compass House, gathering necessities like personal care items, canned food and school supplies for homeless and runaway youth.
"Our program was involved in the community," Mituzas says. "But so was the school, no matter what the program was."
The small class sizes that attracted Mituzas to Hilbert also made it easy to get individualized attention from professors. And not only are they accessible—professors go out of their way to support students.
"There were a couple of times I needed an extension," Mituzas says. "You know, things happen, and they're super understanding. They always get back to you. Even if it's on a weekend, I'd send them an email, and they'd get back to me."
Many of the professors Mituzas studied under are also active professionals, sometimes bringing their current projects into the classroom so students can see real-world applications of what they're learning. 
"The professors are out in the field, and they're current with what's going on," Mituzas says. 
Hilbert's digital media and communication degree program provides valuable opportunities for students to apply their skills outside of the classroom, as well. One of Mituzas' most memorable classes was a semester-long communications course that involved planning a fundraiser and hosting an event for a nonprofit organization. 
"The not-for-profit I picked was S.P.U.D.S. (Suicide Prevention and Understanding Different Signs), which deals with suicide prevention and awareness," she explains.
Mituzas chose to support the nonprofit by organizing an event with live music and a gallery of traditional and digital artwork for sale. She contacted student musicians and artists to participate, designed a logo and promotional materials, planned a raffle and silent auction, and secured local sponsors. All proceeds from the event were donated directly to the nonprofit.
"That was one of my favorite projects because I was able to create it from start to finish," she says.
Artistic Vision Meets Brand Design ¶
Throughout her time at Hilbert, Mituzas enjoyed opportunities to expand on her design skills and come to terms with her unique entry point as an artist and designer. 
"A lot of the classes helped me figure out that I was more of a creative thinker," she notes. "Like creating branding and logos for companies. I had a couple of graphic design classes, and one professor really pushed me for my own good when it came to illustration and design."
Mituzas also took on various internships while enrolled at Hilbert—including roles in a print department, a customizable cap store and a local bakery—where she designed newsletters, created custom logos and even coordinated social media posts. 
Through these experiences, Mituzas learned how to hone her talents in the workplace, marrying her natural artistic abilities and graphic design acumen with a strategic eye for branding.
Graduation and Beyond ¶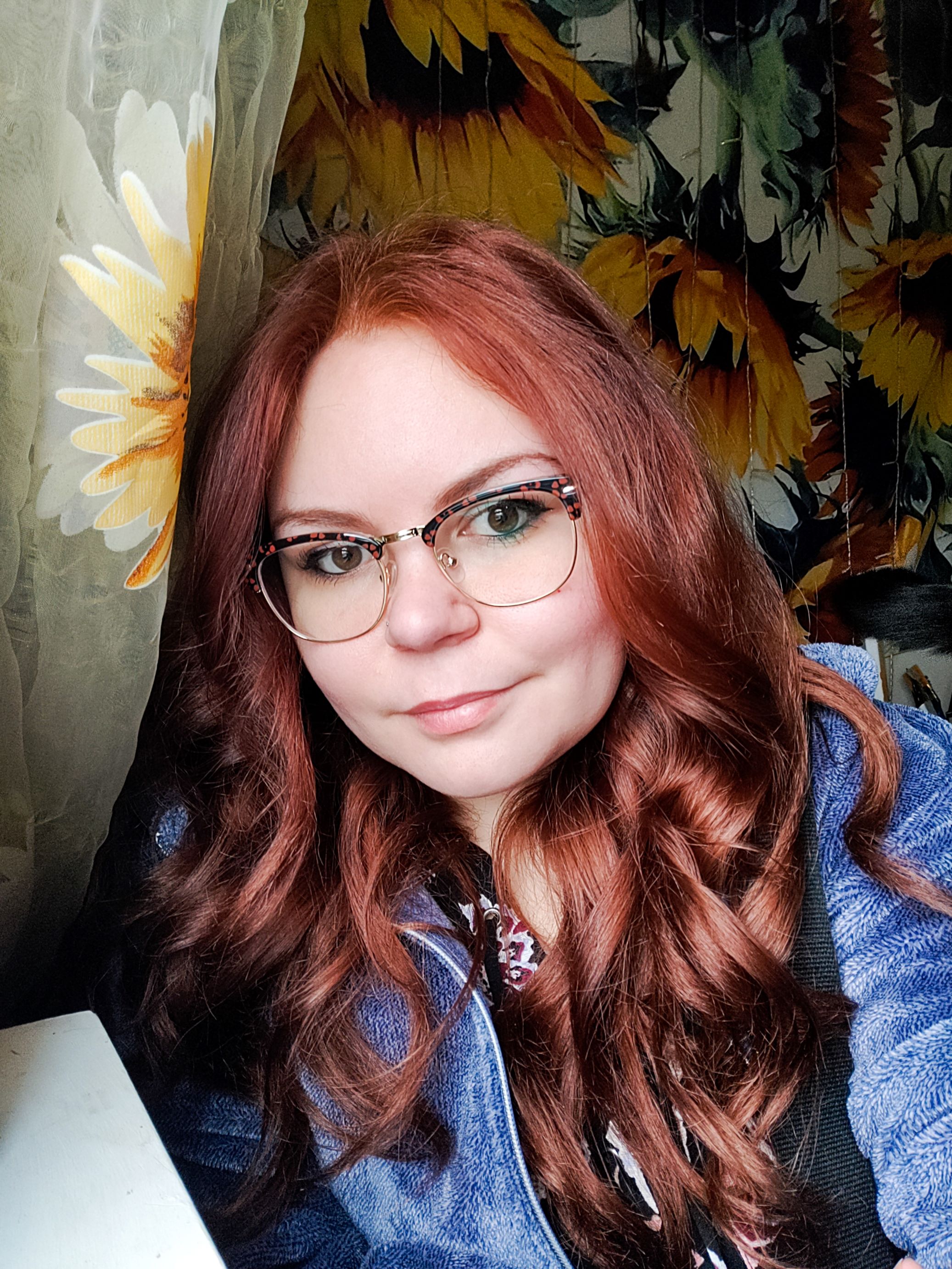 Mituzas graduated from Hilbert with her bachelor's degree in 2020. She now works full-time as a designer at a commercial sign shop where exercising her creative vision is central to her day-to-day work.
"Customers come in and they tell me they're thinking about a certain kind of logo or design," she says. "Everything they're telling me, I gather it in that moment and sketch out the idea they're describing."
The ability to sketch out these concepts in real time gives customers a clear idea of what the logo or design will look like, so they're even more satisfied with the finished product.
Through the many skills Mituzas gained through her coursework at Hilbert, she has been able to expand product offerings at her shop.
"Before I started working at the shop, they didn't offer all the options I'm selling now," she says. "I've opened the window to print postcards, mailers, flyers and bookmarks."
Broadening the shop's offerings has been a huge benefit for customers, who can get everything they need printed in one place instead of going to multiple stores.
Mituzas loves her job. Not only does she enjoy working in a small, local shop and having creative autonomy in her work, she's also able to honor every part of her creative identity as a traditional artist, graphic designer and communications specialist. 
As for Mituzas and her grandmother, the two have remained close.
"My grandmother lives in Brazil right now, but we still keep in touch," she says. "Every time I show her my artwork, she just gets so happy."
Looking back at her time as a student at Hilbert, Mituzas is satisfied with her academic journey and the opportunities it opened for her. "I know I wouldn't change anything about the way I did it," she says.
For students planning to pursue their education at Hilbert, Mituzas suggests embracing every part of the experience.
"I just recommend that you give it your all," she advises. "And don't be nervous. Just be yourself and everything will follow through."
Enter the World of Digital Media and Communication ¶
Digital experiences are increasingly becoming the primary means for sharing information. Studying digital media and communication allows you to develop the skills to decide which stories you want to tell, how you want to tell them, and what channels to share them with. Hilbert College's online Bachelor of Arts in Digital Media and Communication prepares you to engage with various tools, mediums, and platforms so you can amplify your voice and broadcast your vision in an increasingly digital world.
The bachelor's degree in digital media and communication at Hilbert is offered online with four specializations — Film and Visual, Graphic Design, Integrated Marketing, and Multimedia Journalism — so you can select the learning path that best aligns with your career goals. Learn more about how the program can prepare you to make an impact, now and in the future.
Learn more about the online Bachelor of Arts in Digital Media and Communication program at Hilbert College.
Recommended Readings
Content Strategist: Salary and Job Description
Marketing vs. Communications: Degree Comparison