Marketing vs. Communications: Degree Comparison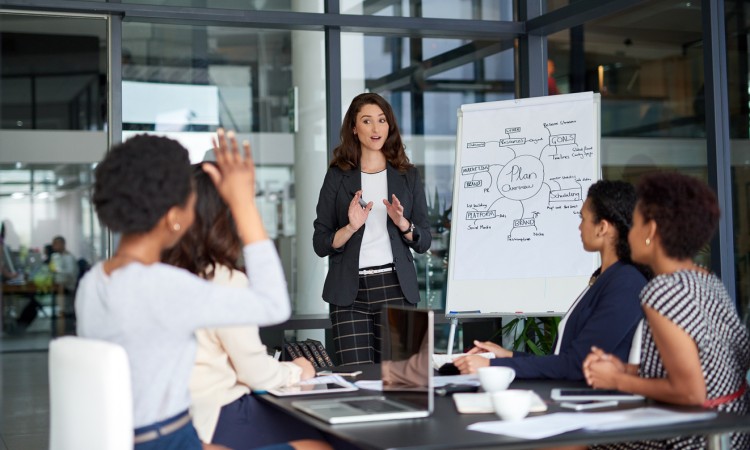 Marketing vs. Communications: Degree Comparison ¶
There's no doubt that strong marketing and communications are critical to business success. If those functions aren't managed well, the consequences can be significant. For example: Marketing consulting firm BetterBriefs estimates that marketers waste about $200 billion annually by failing to brief their advertising agencies effectively Writing assistance technology firm Grammarly estimates that businesses waste $1.2 trillion annually on labor hours associated with ineffective communication However, it's understandable when people who are exploring careers in marketing and communications are confused about the differences between the two fields. While they share some characteristics, marketing and communications are distinct fields that require different skills. Anyone who may be considering a digital media and communications degree program can benefit from examining marketing vs. communications and what the two fields entail.
What Is Marketing? ¶
The American Marketing Association (AMA) defines marketing as the processes, activities and institutions that organizations use to create, deliver and communicate things that are of value to clients, customers, partners and society.
Marketing Strategy and the Four P's of Marketing ¶
The AMA explains that marketing strategies center on the four P's of marketing:
Product — what an organization sells
Place — where an organization sells its product
Promotion — how an organization reaches its target audience and shows consumers why they need its product and what its product will do for them
Marketing Approaches ¶
Organizations take several approaches to market their products. For example, the AMA cites approaches such as:
Relationship marketing, which relies on database marketing, behavioral ads and analytics to target consumers and devise loyalty programs
Influencer marketing, which relies on individuals such as celebrities and content creators who can influence potential buyers and promote a brand's message to a large market
Viral marketing, which spurs people to pass along advertising messages to others
Email marketing, which marketers use to generate leads, promote brand awareness and build customer relationships
Marketing can also be viewed through inbound and outbound channels.
With inbound marketing, customers initiate contact with an organization in response to emails, web design elements or events.
With outbound marketing, organizations initiate contact with consumers through advertising that seeks to influence consumer brand preference.
What Is Communications? ¶
The Public Affairs Council defines corporate communications as a strategic function that creates and maintains a mutual understanding both within a company and with external stakeholders.
The Four C's and the Five W's of Communication Messaging ¶
Communications consultancy Instdio Communications notes that organizations' communication messaging should satisfy the four C's of communication: clear, concise, captivating and convey information to a target audience. Communication messaging should also address the five W's: who, what, where, when and why.
Building a Corporate Communications Plan ¶
A 2021 report in Forbes outlined the steps in building a strong corporate communications plan. They included the following:
Establishing the purpose of the plan
Defining the target audience and the message that the organization wants to convey
Determining how the organization will communicate the message
Identifying when the organization will communicate the message
Deciding who'll deliver the message
Key Skills in Marketing and Communications ¶
When comparing marketing and communications, it can be helpful to examine their similarities and differences in terms of skills, goals and responsibilities.
Key Skills ¶
Working in either marketing or communications requires strong interpersonal skills; teamwork and collaboration are important in both fields, according to employment website Indeed. Skills in data analytics and search engine optimization (SEO) can be particularly helpful in marketing, while skills in social networking and developing business relationships can be key to a career in communications.
Goals ¶
Both marketing and communications are about delivering information, but the goals of that process differ for each field. The ultimate goal of marketing is to execute a transaction with a targeted customer, according to Instdio Communications. In contrast, the goal of communications is to ensure that an audience understands a message. Marketing can be viewed as more customer-centric, while communications focuses on a broader audience and seeks to reinforce the overall reputation of an organization.
Responsibilities ¶
Both marketing and communications involve developing and executing certain strategies. However, individuals who work in marketing create and implement strategies focused on objectives such as expanding a customer base or increasing revenue, while those who work in communications craft and execute strategies for activities such as running a social media campaign, responding to a crisis or strengthening internal communications.
Marketing vs. Communications: Careers and Salaries ¶
Communications degree careers and marketing degree careers can overlap, particularly in entry-level positions. For example, individuals who have a marketing or communications degree can serve as marketing communications specialists, who develop promotional materials and other organizational content. Marketing communications specialists earned a median annual salary of about $55,000 as of January 2023, according to the compensation website Payscale.
Marketing Career Path ¶
As individuals pursue more advanced careers in marketing, they can work in positions of increasing responsibility such as:
Marketing managers, who oversee marketing campaigns and earned a median annual salary of about $69,800 in January 2023, according to Payscale
Directors of marketing, who work in strategic marketing and earned a median annual salary of about $93,000 in January 2023, according to Payscale
Chief marketing officers, who oversee entire marketing functions and earned a median annual salary of about $177,900 in January 2023, according to Payscale
Communications Career Path ¶
As individuals progress in their communications careers, they can become:
Communications managers, who lead elements of external and internal communications and earned a median annual salary of about $69,700 in January 2023, according to Payscale
Directors of communications, who have responsibility for communicating an organization's overall message and earned a median annual salary of about $87,000 in January 2023, according to Payscale
Chief communications officers, who develop communications strategies to reach organizational objectives and earned a median annual salary of about $136,200 in December 2022, according to Payscale
Importantly, salaries can vary based on factors such as location, type of employer, education and experience.
Forging a Fulfilling Career in Marketing and Communications ¶
With expertise in marketing or communications, individuals can work in a diverse array of careers that enable them to apply their creativity and help organizations achieve their goals. Individuals who are interested in careers in marketing or communications can explore Hilbert College Global's online Bachelor of Arts in Digital Media and Communication degree program to learn how it can help them pursue their professional goals. With concentrations in integrated marketing, graphic design, film and visual effects and multimedia journalism, the program blends both marketing and communications expertise for students who are interested in both fields. Take the first step on a rewarding career path today.
Recommended Readings
8 Digital Marketing Career Paths
What Is a Multimedia Journalist? Job Description, Skills and Salary
Sources:
American Marketing Association, Definitions of Marketing
American Marketing Association, The Four Ps of Marketing
BetterBriefs, The $200bn Black Hole
Forbes, "Five Components of a Successful Strategic Communications Plan"
Grammarly, The Unofficial 4-Day Workweek: How Ineffective Communication Is Costing Your Business
Indeed, How to Become a Communication Manager
Indeed, How to Become a Marketing Manager: Steps and Job Duties
Indeed, What Does a Marketing Communications Specialist Do?
Instdio Communications, "Marketing vs. Communications: What's the Difference?"
Payscale, Average Chief Communications Officer Salary
Payscale, Average Chief Marketing Officer (CMO) Salary
Payscale, Average Communications Manager Salary
Payscale, Average Director of Communications Salary
Payscale, Average Director of Marketing Salary
Payscale, Average Marketing Communications Specialist Salary
Payscale, Average Marketing Manager Salary