APPLY NOW
Online Bachelor of Science in Liberal Studies
Find Your Space to Claim Your Purpose
Personalized Support
Welcoming, Inclusive Community
Affordable Tuition
Want to learn more about Hilbert College Global's programs?
Want to hear more about Hilbert College Global's online BS in Liberal Studies? Fill out the form below to receive information about curriculum, tuition and financial aid opportunities.
or call +1 (716) 320-7900
By submitting this form, I am providing my digital signature agreeing that Hilbert College Global may email me or contact me regarding educational services by telephone and/or text message utilizing automated technology at the telephone number(s) provided above. I understand this consent is not a condition to attend Hilbert College Global or to purchase any other goods or services.
Thank you for your interest!
Call now to speak with one of our career success advisors.
Want to Curate Your Own Degree Experience? Hi. Welcome to Hilbert. ¶
Enrolling in college presents you with an incredible amount of opportunity, with hundreds of courses across hundreds of subjects. So why limit yourself by focusing on just one thing? Why not seize the opportunity and soak up as much knowledge as possible? With Hilbert College Global's online Bachelor of Science in Liberal Studies, you can experience true freedom in education and create a program tailored to your interests.
The liberal studies degree is made up almost entirely of electives, allowing you to pick and choose the courses you're most interested in rather than adhering to a strict curriculum. While studying topics across the social sciences, humanities and natural sciences, you'll gain an eclectic foundation of knowledge and develop key critical-thinking skills that will give you a unique perspective so you can creatively solve problems in a variety of industries and organizations.
Are you ready to experience a degree on your own terms? Join us at Hilbert.
Diversify Your Education With a Breadth of Course Offerings
The online Bachelor of Science in Liberal Studies is one of the most flexible degrees at Hilbert College Global, offering a wide breadth of electives on top of the core undergraduate curriculum. Regardless of the courses you choose to take, our BS in Liberal Studies will help you develop critical-thinking skills, a multicultural perspective and a commitment to serving the greater good. As a liberal studies student, you'll have the opportunity to study topics like:
Art history
Philosophy
Religion
Political science
Sociology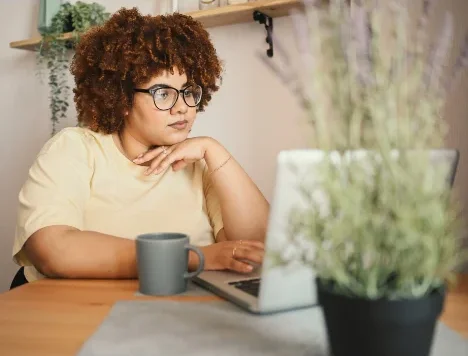 Explore a Variety of Career Options
Thanks to the diverse courses available in the liberal studies program, you'll be prepared for a variety of careers after graduation. With your newly developed skills, and depending on what you study, you can pursue careers like*:
Elementary/Middle School Teacher
Median Annual Salary: $61,350
Public Relations Specialist
Median Annual Salary: $62,800
Political Scientist
Median Annual Salary: $122,510
Human Resources Specialist
Median Annual Salary: $62,290
Community Service Manager
Median Annual Salary: $74,000
*Salary information provided by the U.S. Bureau of Labor Statistics.
"Everyone at Hilbert that I have been involved with has been
amazing

: everyone is so

informative, understanding, compassionate

—driven to help other students and I

succeed

."

Jennifer Graber

Student
Thanks to eight-week online terms, online applications are accepted on a rolling basis!
The Term Starts — Don't Wait to Apply!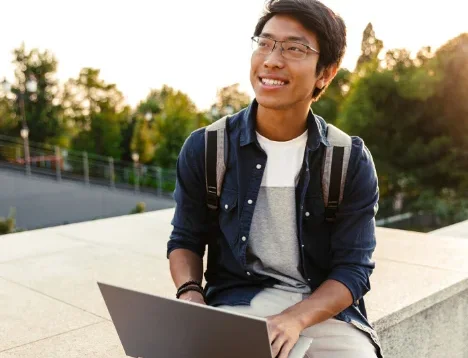 Get Your Degree While You Work
Flexible scheduling, affordable tuition and accelerated courses allow you to balance your personal and professional life while earning your degree. APPLY NOW
At Hilbert College Global, we're committed to cultivating ethical and purpose-driven graduates who discover both personal and professional fulfillment. That's why all of our students participate in an immersive service learning course, where they learn real-world strategies to lead through compassion and empathy.
APPLY NOW
See What Makes Hilbert College Global Different
Top 10% in The New York Times income mobility index
Top 25% in the nation for ROI, according to a Georgetown University Center on Education study
Positive career outcomes reported by 90.5% of graduates
About Hilbert College
Hilbert College is an independent institution of higher learning that embraces its Franciscan heritage and values. Students from diverse backgrounds learn through liberal arts and professional programs to become informed citizens committed to serving and strengthening their communities.