APPLY NOW
Online Bachelor of Science in Business Management
Discover Personal and Professional Fulfillment
Personalized Support
Welcoming, Inclusive Community
Affordable Tuition
Want to learn more about Hilbert College Global's programs?
Want to hear more about Hilbert College Global's online BS in Business Management? Fill out the form below to receive information about curriculum, tuition and financial aid opportunities.
or call +1 (716) 320-7900
By submitting this form, I am providing my digital signature agreeing that Hilbert College Global may email me or contact me regarding educational services by telephone and/or text message utilizing automated technology at the telephone number(s) provided above. I understand this consent is not a condition to attend Hilbert College Global or to purchase any other goods or services.
Thank you for your interest!
Call now to speak with one of our career success advisors.
Want to Advance Your Business Career? Hi. Welcome to Hilbert. ¶
New technologies, volatile market health and ever-changing societal pressures have transformed modern business. This constant change can be challenging, but it also presents an opportunity for a new generation of professionals to step up and lead organizations into the new business landscape. With an online Bachelor of Science in Business Management from Hilbert College Global, you'll be well equipped to face any business challenge that comes your way, allowing you to embrace the future of business and seize leadership opportunities.
Our industry-experienced faculty will transform you into an expert in organization, ethical decision-making and teamwork so you can be the confident, trusted leader businesses need. Through small, collaborative class modules, you'll develop critical knowledge and core business competencies tailored to the needs of the modern business, ensuring you graduate as a desirable and effective business professional.
Are you ready to become a modern business leader? Join us at Hilbert.
Develop the Skills You Need for Business Success
Earning a bachelor's degree in business management can prepare you for a wide variety of well-paying careers that lead to both personal and professional growth. During your time in the online program, you'll develop a firm understanding of:
Accounting
Finance
Marketing
Business Law
Planning
Information technology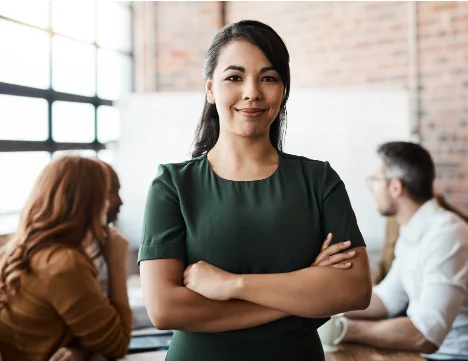 The Term Starts — Don't Wait to Apply!
You can make an impact in organizations you care about while earning a competitive salary in the field of business. The U.S. Bureau of Labor Statistics projects employment in management occupations will grow 9% between 2020 and 2030, which equates to more than 900,000 new jobs. Some of the career paths that our graduates take include*:
Advertising, Promotions and Marketing Manager
Median Annual Salary: $133,380
Management Analyst
Median Annual Salary: $93,000
Financial Analyst
Median Annual Salary: $81,410
Sales Manager
Median Annual Salary: $127,490
Operations Manager
Median Annual Salary: $97,970
*Salary information provided by the U.S. Bureau of Labor Statistics.
"Having come from a school that closed its doors with no warning. I wanted to join a nonprofit school. Hilbert College Global's
core values

lined up with my own

personal morals

."

Brittany Kennedy

Business Management Transfer Student
Thanks to eight-week online terms, online applications are accepted on a rolling basis!
The Term Starts — Don't Wait to Apply!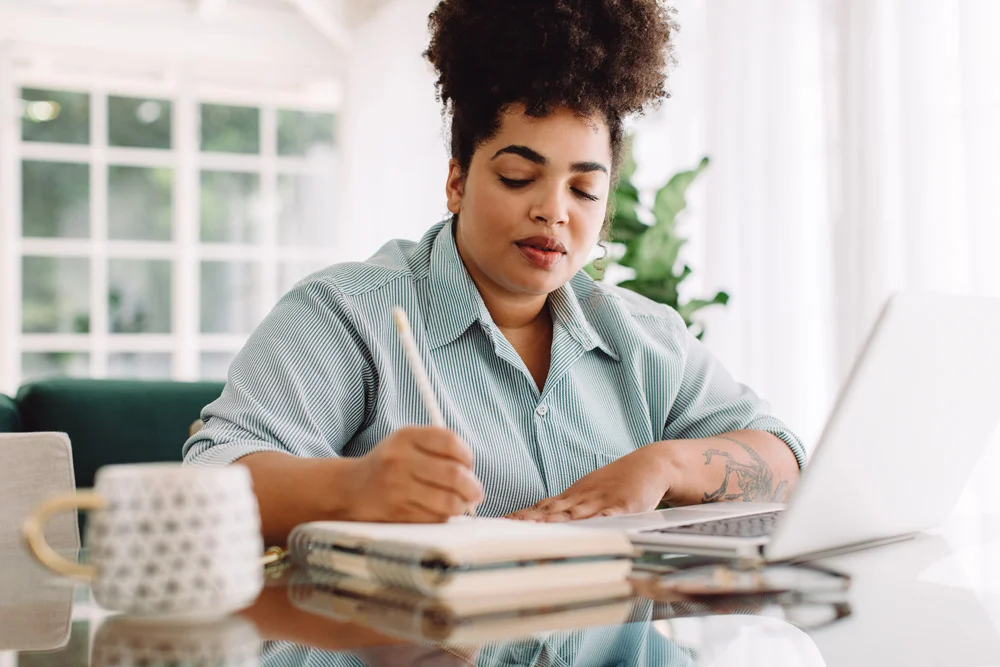 Get Your Degree While You Work
Flexible scheduling, affordable tuition and accelerated courses allow you to balance your personal and professional life while earning your degree. APPLY NOW
At Hilbert College Global, we're committed to cultivating ethical and purpose-driven graduates who discover both personal and professional fulfillment. That's why all of our students participate in an immersive service learning course, where they learn real-world strategies to lead through compassion and empathy.
APPLY NOW
The Term Starts — Don't Wait to Apply!
Top 10% in The New York Times income mobility index
Top 25% in the nation for ROI, according to a Georgetown University Center on Education study
Positive career outcomes reported by 90.5% of graduates
About Hilbert College
Hilbert College is an independent institution of higher learning that embraces its Franciscan heritage and values. Students from diverse backgrounds learn through liberal arts and professional programs to become informed citizens committed to serving and strengthening their communities.